Fuel Economy Gauge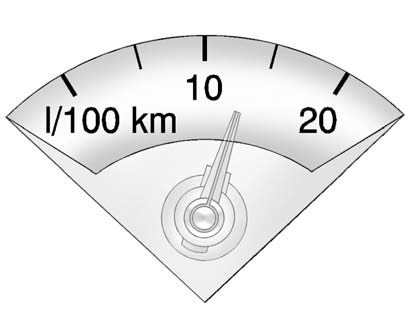 " width=409 height=331 id="_x0000_i1315" src="images/books/1183/3/index.55.gif" border=0>
Metric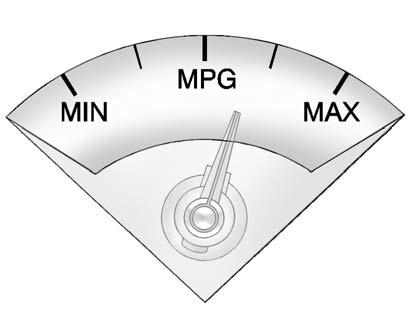 " width=409 height=331 id="_x0000_i1316" src="images/books/1183/3/index.56.gif" border=0>
English
The gauge shows the fuel usage that the vehicle is currently achieving in MPG and in liters per 100 kilometers (l/100 km).
MIN/20: Is when the least efficient fuel economy usually occurs during acceleration or when idling.
MAX/l/100 km: Is when the best fuel economy is being achieved.
This gauge moves often as it is an instantaneous calculation based on current driving conditions.
See also:
Vehicle Load Limits
It is very important to know how much weight the vehicle can carry. This weight is called the vehicle capacity weight and includes the weight of all occupants, cargo and all nonfactory—installed opt ...
Brake Adjustment
Every time the brakes are applied, with or without the vehicle moving, the brakes adjust for wear. ...
Service Manuals
Service Manuals have the diagnosis and repair information on the engines, transmission, axle, suspension, brakes, electrical, steering, body, etc. ...