Storing the Tire Sealant and Compressor Kit (Coupe)
The tire sealant and compressor kit is located in the trunk in one of the following locations.
1. Open the trunk. See Trunk (Sedan, Coupe).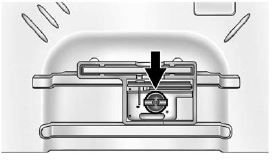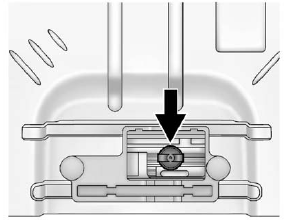 2. Remove the retainer that holds the tire sealant and compressor kit in place.
3. Remove the tire sealant and compressor kit from the foam container.
To store the tire sealant and compressor kit, reverse the steps.
See also:
Settings for Parental Control
Use the SETUP MENU to access the parental control feature. It allows for control of the type of movie rating content (from G to Adult) that can be viewed and is only accessible when no disc is loa ...
Remote Control
To use the remote control, aim at the remote sensor located on top center of the video display screen and press the desired button. Objects blocking the line-of-sight can affect the function of the ...
CD/DVD Player
The infotainment system's CD/DVD player can play audio discs and MP3 discs. Discs that are 8 cm (3 in) in diameter will not work in the CD/DVD player. The CD/DVD player does not support th ...