Capacities and Specifications
The following approximate capacities are given in metric and English conversions. See Recommended Fluids and Lubricants for more information.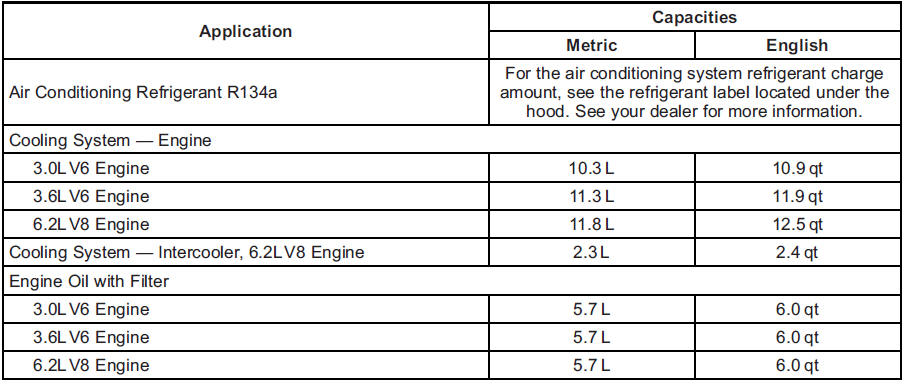 Engine Specifications

See also:
Returning the Seat to the Sitting Position
To return the seat to the sitting position from the tumbled position: 1. Pull the seat down until it latches to the floor. The seatback cannot be raised if the seat is not latched to the floor. ...
Adjustable Throttle and Brake Pedal
If the vehicle has this feature, the position of the throttle and brake pedals can be adjusted. The switch used to adjust the pedals is located on the right side of the steering column, below ...
Remote Control
To use the remote control, aim it at the transmitter window at either seatback console and press the button. Direct sunlight or very bright light could affect the ability of the RSE transmitter ...