Power Reclining Seatbacks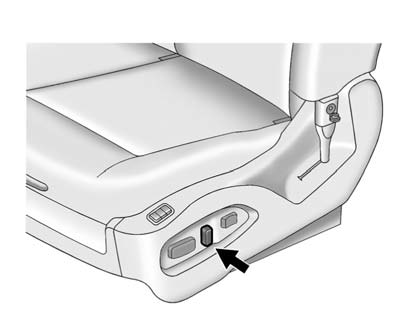 To adjust a power seatback, if available:
- Tilt the top of the control rearward to recline.
- Tilt the top of the control forward to raise.
See also:
New Vehicle Break-In
Follow these recommended guidelines during the first 2 414 km(1,500 miles) of driving this vehicle. Parts have a break-in period and performance will be better in the long run. For the firs ...
Services Not Included in Roadside Assistance
Roadside Assistance does not cover or reimburse services for the following: - Events caused by fraud or bad faith by the driver. - Vehicle immobilization situations due to a major force or ...
Questions and Answers About Safety Belts
Q: Will I be trapped in the vehicle after a crash if I am wearing a safety belt? A: You could be— whether you are wearing a safety belt or not. Your chance of being conscious during and afte ...