Rear Seat Pass-Through Door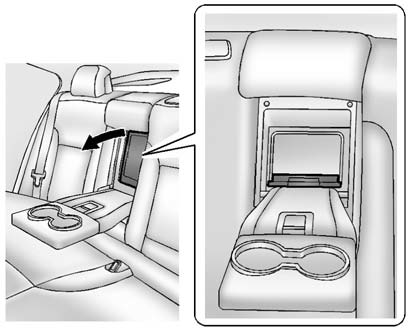 Some vehicles have a rear seat pass-through door in the center of the rear seatback. Fold down the center armrest and push down on the latch to open the door.
See also:
Off-Road Recovery
The vehicle's right wheels can drop off the edge of a road onto the shoulder while driving. Follow these tips: 1. Ease off the accelerator and then, if there is nothing in the way, steer the ...
Calling for Service
When calling Roadside Service, have the following information ready: - Your name, home address, and home telephone number. - Telephone number of your location. - Location of the vehicle. - ...
Manual Operation of Power Liftgate
To change the liftgate to manual operation, turn the mode selector switch to OFF. With the power liftgate disabled and all of the doors unlocked, the liftgate can be manually opened and clo ...