Rear Seat Pass-Through Door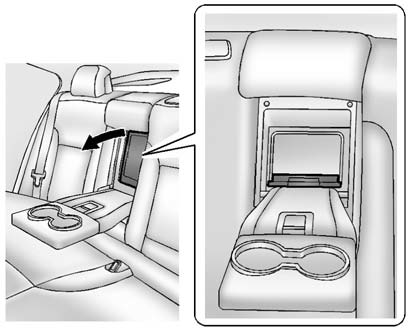 Some vehicles have a rear seat pass-through door in the center of the rear seatback. Fold down the center armrest and push down on the latch to open the door.
See also:
Care of the CD Player
Do not add a label to a disc; it could get caught in the CD player. If a label is needed, label the top of the recorded disc with a marking pen. The use of disc lens cleaners for discs is not ...
Chemical Paint Spotting
Airborne pollutants can fall upon and attack painted vehicle surfaces causing blotchy, ring-shaped discolorations, and small, irregular dark spots etched into the paint surface. ...
If the Off Indicator is Lit for an Adult-Size Occupant
If a person of adult-size is sitting in the front outboard passenger seat, but the off indicator is lit, it could be because that person is not sitting properly in the seat. If this happens ...