Glove Box
Lift the glove box handle up to open it. Use the key to lock and unlock the glove box.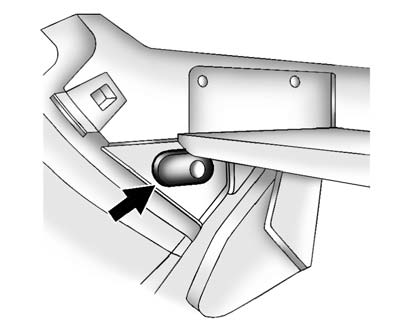 The glove box is air conditioned and can be used to store items at a lower temperature. The vehicle air conditioning must be turned on for the maximum cool air to enter the glove box. Move the slide control to allow cool air into the glove box.
After opening the air flow, close the glove box door to keep the cold air from entering the vehicle.
See also:
Automatic Operation, If Equipped
AUTO: Press the air delivery mode button until this setting is selected to control the inside temperature, air delivery, and fan speed. AUTO appears in the display when automatic operation is acti ...
Customer Satisfaction Procedure (Mexico)
Did you get the Warranty Extension Plan? This plan is recommended by General Motors to supplement the warranty included with the new vehicle purchase. See your dealer for details. Customer ...
Tachometer
The tachometer displays the engine speed in revolutions per minute (rpm). Notice: If the engine is operated with the tachometer in the shaded warning area, the vehicle could be damaged, and the da ...