Cupholders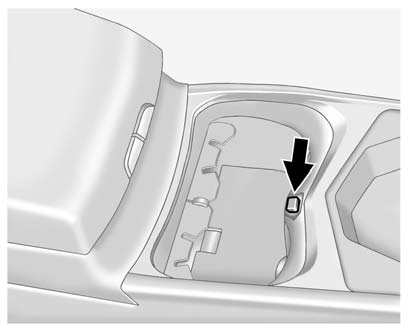 This vehicle has a cupholder equipped with a divider that can be adjusted to accommodate large containers or small containers.
For large containers, push the button to move aside the divider and make the cupholder deeper.
For small containers, push down on the top edge of the divider to lock it back in place and make the cupholder shorter.
See also:
Setting the Tone (Bass/Midrange/Treble)
BASS/MID/TREB (Bass, Midrange, or Treble): To adjust bass, midrange, or treble: 1. Press the TUNE/TONE knob until the tone control tabs display. 2. Continue pressing the TUNE/ TONE knob, o ...
Hazard Warning Flashers
(Hazard Warning Flasher): Press this button located on the instrument panel near the audio system, to make the front and rear turn signal lamps flash on and off. This warns others that you ...
Verify Minutes and Expiration
Push and say "minutes" then "verify" to check how many minutes remain and their expiration date. ...