Install the Cargo Cover
1. Hold the cartridge so that the pull-out shade faces the rear of the vehicle.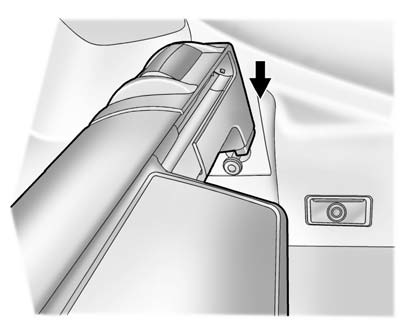 2. Align the cartridge over the pins on the trim panels of the vehicle.
3. Push down on the cartridge to snap it into place.
4. Unroll the shade toward the rear of the vehicle.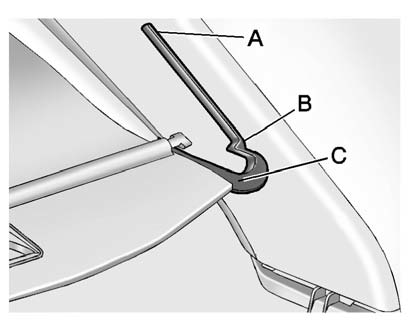 5. Insert the shade pins in the channels (C) on both sides.
6. Slide the shade to the lower (B) position, or the halfway open (A) position.
See also:
Courtesy Lamps
The courtesy lamps come on automatically when any door is opened and the dome lamp is in the door position. ...
Vehicle Symbol Chart
Here are some additional symbols that may be found on the vehicle and what they mean. For more information on the symbol, refer to the Index. : Adjustable Pedals : Airbag Readiness Light : Air ...
Compact Spare Tire
WARNING! Driving with more than one compact spare tire at a time could result in loss of braking and handling. This could lead to a crash and you or others could be injured. Use only one co ...