Install the Cargo Cover
1. Hold the cartridge so that the pull-out shade faces the rear of the vehicle.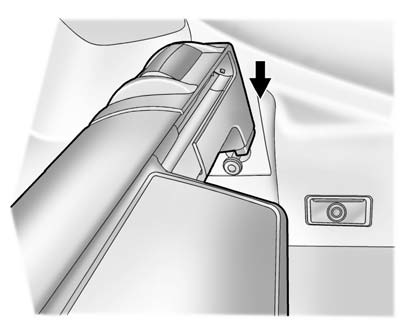 2. Align the cartridge over the pins on the trim panels of the vehicle.
3. Push down on the cartridge to snap it into place.
4. Unroll the shade toward the rear of the vehicle.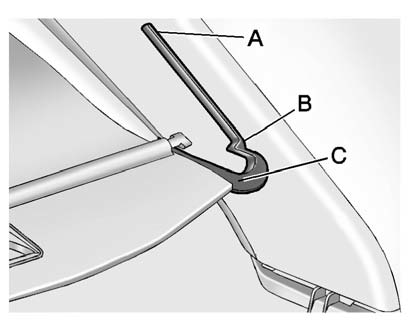 5. Insert the shade pins in the channels (C) on both sides.
6. Slide the shade to the lower (B) position, or the halfway open (A) position.
See also:
Courtesy Transportation Program (U.S. and Canada)
To enhance your ownership experience, we and our participating dealers are proud to offer Courtesy Transportation, a customer support program for vehicles with the Bumper-to-Bumper (Base War ...
Technology reinforces multidimensional design philosophy
Cadillac XTS' hardware and spatial dimensions are the foundational layers that support a new level of surface detail. Multidimensional exterior and interior elements, including the grille, headlam ...
XM Satellite Radio Service
XM is a satellite radio service based in the 48 contiguous United States and 10 Canadian provinces. XM Satellite Radio has a wide variety of programming and commercial-free music, coast to coast, an ...