Fuel Economy Mode
The vehicle may have a fuel economy mode. When engaged, fuel economy mode can improve the vehicle's fuel economy.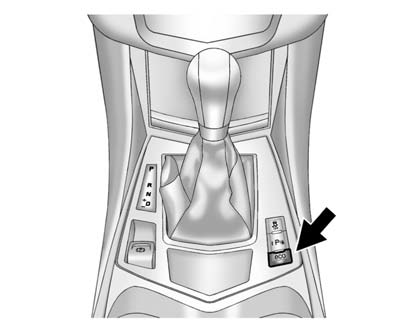 Pressing the eco button by the shift lever will engage fuel economy mode. When activated, the eco light in the instrument cluster will come on. See Fuel Economy Light. Pressing the button a second time will turn fuel economy mode off.
When fuel economy mode is on:
- The transmission will upshift sooner, and downshift later.
- The torque converter will lock up sooner, and stay on longer.
- The gas pedal will be less sensitive.
- The vehicle's computers will more aggressively shut off fuel to the engine under deceleration.
- The engine operates at lower rpm's in fuel economy mode, which can increase noise and vibration. This is normal.
See also:
Curve Tips
Take curves at a reasonable speed. Reduce speed before entering a curve. Maintain a reasonable steady speed through the curve Wait until the vehicle is out of the curve before accelerating ge ...
Sound
Press CONFIG to enter the configure menu options, then press CONFIG again, repeatedly until Sound is selected or press the Sound screen button to make speaker and DSP (Digital Signal Processing) a ...
What Will You See after an Airbag Inflates?
After the frontal airbags and seat-mounted side impact airbags inflate, they quickly deflate, so quickly that some people may not even realize an airbag inflated. Roof-rail airbags may still be a ...