Fuel Economy Mode
The vehicle may have a fuel economy mode. When engaged, fuel economy mode can improve the vehicle's fuel economy.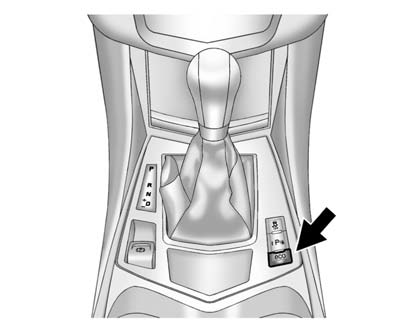 Pressing the eco button by the shift lever will engage fuel economy mode. When activated, the eco light in the instrument cluster will come on. See Fuel Economy Light. Pressing the button a second time will turn fuel economy mode off.
When fuel economy mode is on:
- The transmission will upshift sooner, and downshift later.
- The torque converter will lock up sooner, and stay on longer.
- The gas pedal will be less sensitive.
- The vehicle's computers will more aggressively shut off fuel to the engine under deceleration.
- The engine operates at lower rpm's in fuel economy mode, which can increase noise and vibration. This is normal.
See also:
Storing the Tire Sealant and Compressor Kit
This vehicle may have a tire sealant and compressor kit in place of a jack or spare tire. It is located in a foam container in the rear compartment storage area. If the vehicle has a cargo co ...
Vehicle Storage
Tires age when stored normally mounted on a parked vehicle. Park a vehicle that will be stored for at least a month in a cool, dry, clean area away from direct sunlight to slow aging. This area sh ...
Lumbar Adjustment
To adjust the lumbar support: Press and hold the front or rear of the control to increase or decrease lumbar support. Press and hold the top or bottom of the control to raise or lower the ...