Fuel Economy Mode
The vehicle may have a fuel economy mode. When engaged, fuel economy mode can improve the vehicle's fuel economy.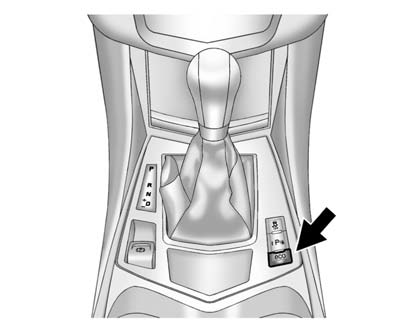 Pressing the eco button by the shift lever will engage fuel economy mode. When activated, the eco light in the instrument cluster will come on. See Fuel Economy Light. Pressing the button a second time will turn fuel economy mode off.
When fuel economy mode is on:
- The transmission will upshift sooner, and downshift later.
- The torque converter will lock up sooner, and stay on longer.
- The gas pedal will be less sensitive.
- The vehicle's computers will more aggressively shut off fuel to the engine under deceleration.
- The engine operates at lower rpm's in fuel economy mode, which can increase noise and vibration. This is normal.
See also:
Radio Frequency Identification (RFID)
RFID technology is used in some vehicles for functions such as tire pressure monitoring and ignition system security, as well as in connection with conveniences such as key fobs for remote door lo ...
Engine Overheating
The vehicle has an indicator to warn of engine overheating. There is an engine coolant temperature warning light on the vehicle's instrument panel. See Engine Coolant Temperature Gauge. If t ...
Online Owner Center
Manage your vehicle (U.S.) at cadillac.com. Click on УOwners,Ф then УManage my Cadillac/Owners Login.Ф Information and services customized for your specific vehicle Ч all in one convenient place. ...