Fuel Economy Mode
The vehicle may have a fuel economy mode. When engaged, fuel economy mode can improve the vehicle's fuel economy.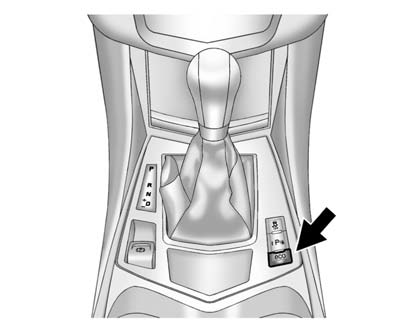 Pressing the eco button by the shift lever will engage fuel economy mode. When activated, the eco light in the instrument cluster will come on. See Fuel Economy Light. Pressing the button a second time will turn fuel economy mode off.
When fuel economy mode is on:
- The transmission will upshift sooner, and downshift later.
- The torque converter will lock up sooner, and stay on longer.
- The gas pedal will be less sensitive.
- The vehicle's computers will more aggressively shut off fuel to the engine under deceleration.
- The engine operates at lower rpm's in fuel economy mode, which can increase noise and vibration. This is normal.
See also:
Three-Way Calling
Three-Way Calling must be supported on the cell phone and enabled by the wireless service carrier to work. 1. While on a call press . 2. Say "Three-way call." 3. Use the dial or call command ...
Steering Wheel Controls
Use these controls, if equipped, to make audio adjustments at the steering wheel. or : Press to select the next favorite radio station or next CD, DVD, if equipped, or MP3 track. Press to ...
Drivetrains
Endowed with 202 horsepower and 191 pounds-feet of torque, the 2.5L accelerates from zero to 60 mph in roughly 7.5 seconds. It's a decent clip, but it feels poky sometimes because the car's suspen ...