Fuel Economy Mode
The vehicle may have a fuel economy mode. When engaged, fuel economy mode can improve the vehicle's fuel economy.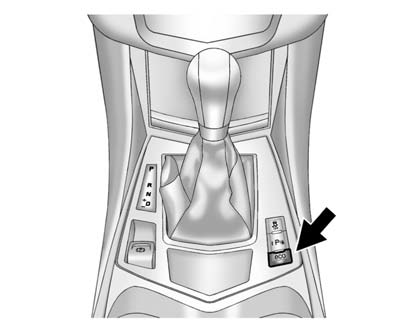 Pressing the eco button by the shift lever will engage fuel economy mode. When activated, the eco light in the instrument cluster will come on. See Fuel Economy Light. Pressing the button a second time will turn fuel economy mode off.
When fuel economy mode is on:
- The transmission will upshift sooner, and downshift later.
- The torque converter will lock up sooner, and stay on longer.
- The gas pedal will be less sensitive.
- The vehicle's computers will more aggressively shut off fuel to the engine under deceleration.
- The engine operates at lower rpm's in fuel economy mode, which can increase noise and vibration. This is normal.
See also:
Fuses and Circuit Breakers
The wiring circuits in the vehicle are protected from short circuits by a combination of fuses and circuit breakers. This greatly reduces the chance of damage caused by electrical problems. ...
Starting the Engine
If the vehicle is a hybrid, see the hybrid supplement for more information. Move the shift lever to P (Park) or N (Neutral). The engine will not start in any other position. To restart the engine w ...
Three—Way Calling
Three—way calling must be supported on the cell phone and enabled by the wireless service carrier. 1. While on a call, press . 2. Say "Three—way call." 3. Use the dial or call command to dial t ...