Parking Brake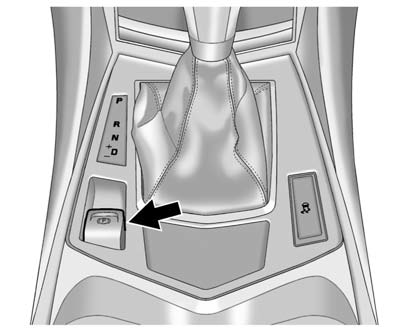 The vehicle has an Electric Parking Brake (EPB). The switch for the EPB is in the center console.
The EPB can always be activated, even if the ignition is off. To avoid draining the battery, do not cycle the EPB too often without the engine running. The EPB can be left applied while the vehicle is parked.
The system has a parking brake status light and a parking brake warning light. See Brake System Warning Light.
There are also three Driver Information Center (DIC) messages.
See Driver Information Center (DIC) for more information.
In case of insufficient electrical power, the EPB cannot be applied or released.
Before leaving the vehicle, check the parking brake status light to ensure the parking brake is applied.
See also:
Underbody Maintenance
Use plain water to flush dirt and debris from the vehicle's underbody. Your dealer or an underbody car washing system can do this. If not removed, rust and corrosion can develop. ...
High-Beam On Light
This light comes on when the high-beam headlamps are in use. See Headlamp High/Low-Beam Changer for more information. ...
Delayed Door Lock
When on, this feature will delay the locking of the doors until five seconds after the last door is closed. You will hear three chimes to signal delayed locking is in use. Pressing either the pow ...