Parking Brake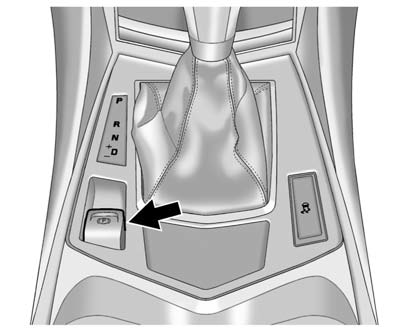 The vehicle has an Electric Parking Brake (EPB). The switch for the EPB is in the center console.
The EPB can always be activated, even if the ignition is off. To avoid draining the battery, do not cycle the EPB too often without the engine running. The EPB can be left applied while the vehicle is parked.
The system has a parking brake status light and a parking brake warning light. See Brake System Warning Light.
There are also three Driver Information Center (DIC) messages.
See Driver Information Center (DIC) for more information.
In case of insufficient electrical power, the EPB cannot be applied or released.
Before leaving the vehicle, check the parking brake status light to ensure the parking brake is applied.
See also:
Transferring Service
Push to request account transfer eligibility information. The Advisor can assist in canceling or removing account information. If OnStar receives information that vehicle ownership has ch ...
Adding or Changing Preset Destinations
This feature allows additions or changes one of five preset destinations. When a destination has been added as a preset destination, it is available to select from the Destination Entry screen. Se ...
Seat Adjustment
WARNING! You can lose control of the vehicle if you try to adjust a driver seat while the vehicle is moving. The sudden movement could startle and confuse you, or make you push a pedal when ...