Parking Brake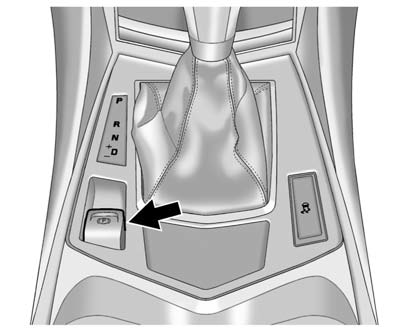 The vehicle has an Electric Parking Brake (EPB). The switch for the EPB is in the center console.
The EPB can always be activated, even if the ignition is off. To avoid draining the battery, do not cycle the EPB too often without the engine running. The EPB can be left applied while the vehicle is parked.
The system has a parking brake status light and a parking brake warning light. See Brake System Warning Light.
There are also three Driver Information Center (DIC) messages.
See Driver Information Center (DIC) for more information.
In case of insufficient electrical power, the EPB cannot be applied or released.
Before leaving the vehicle, check the parking brake status light to ensure the parking brake is applied.
See also:
Total Weight on the Vehicle's Tires
Inflate the vehicle's tires to the upper limit for cold tires. These numbers can be found on the Certification label or see Vehicle Load Limits. Do not go over the GVW limit for the vehicl ...
Fluids
Proper fluid levels and approved fluids protect the vehicle's systems and components. See Recommended Fluids and Lubricants for GM approved fluids. - Engine oil and windshield washer fluid ...
Tow/Haul Mode
Pressing this button at the end of the shift lever turns on and off the tow/haul mode. This indicator light on the instrument panel cluster comes on when the tow/haul mode is on. Tow/Haul is ...