Rear Vision Camera Location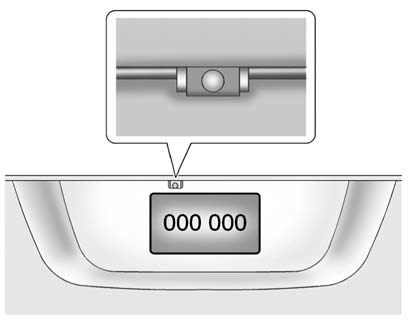 The camera is located above the license plate.
The area displayed by the camera is limited.
It does not display objects that are close to either corner or under the bumper and can vary depending on vehicle orientation or road conditions. The distance of the image that appears on the screen is different from the actual distance.
The following illustration shows the field of view that the camera provides.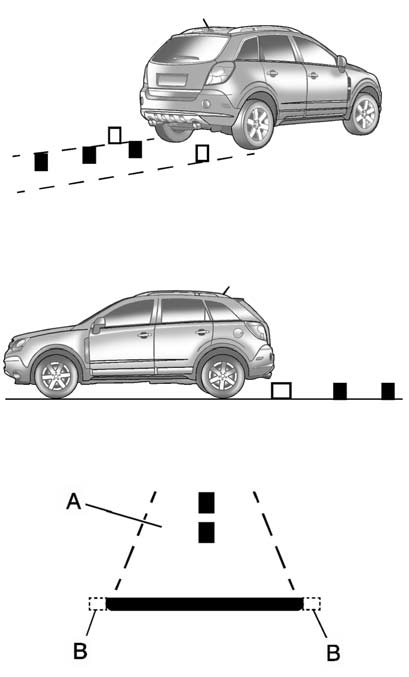 A. View displayed by the camera.
B. Corner of the rear bumper.
See also:
Setting the Power Liftgate 3/4 Mode
To change the liftgate stop position. 1. Turn the liftgate switch to either the MAX, or the 3/4 mode position and power open the liftgate. 2. Stop the liftgate movement at the desired height by p ...
Headlamp High/Low-Beam Changer
(Headlamp High/Low Beam Changer): To change the headlamps from low to high beam, push the lever toward the instrument panel. To return to low-beam headlamps, pull the multifunction lever toward y ...
Tire Sealant
Read and follow the safe handling instructions on the label adhered to the sealant canister. Check the tire sealant expiration date on the sealant canister. The sealant canister should be repla ...