Towing the Vehicle From the Rear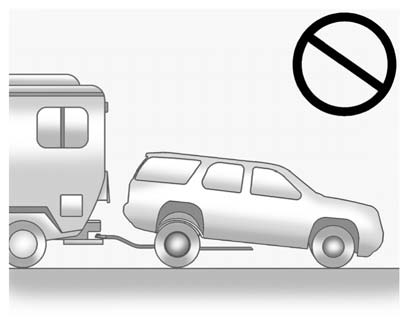 Notice: Towing the vehicle from the rear could damage it. Also, repairs would not be covered by the vehicle warranty. Never have the vehicle towed from the rear.
See also:
Going & Stopping
Again with the comparison, but the Escalade and Yukon Denali I tested have the exact same 6.2-liter V-8, yet they felt worlds apart. Sure, the Escalade is tuned to turn out 403 horsepower versus t ...
Headlamp Aiming
The vehicle has a visual optical headlamp aiming system. The aim of the headlamps have been preset at the factory and should need no further adjustment. However, if the vehicle is damaged in a cras ...
Service Bulletins
Service Bulletins give additional technical service information needed to knowledgeably service General Motors cars and trucks. Each bulletin contains instructions to assist in the diagnosis ...