Why Safety Belts Work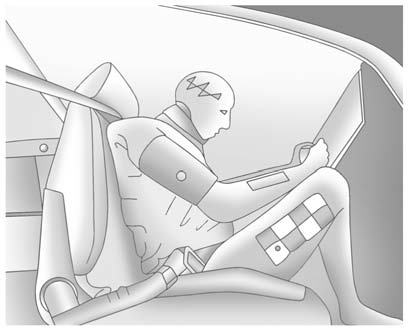 When riding in a vehicle, you travel as fast as the vehicle does. If the vehicle stops suddenly, you keep going until something stops you. It could be the windshield, the instrument panel, or the safety belts!
When you wear a safety belt, you and the vehicle slow down together. There is more time to stop because you stop over a longer distance and, when worn properly, your strongest bones take the forces from the safety belts. That is why wearing safety belts makes such good sense.
See also:
Conversions and Add-Ons
Add-On Electrical Equipment Notice: Do not add anything electrical to the vehicle unless you check with your dealer first. Some electrical equipment can damage the vehicle and the damage would no ...
Exterior
The 2011 Escalade ESV was so big it made all the other cars around it feel like an entourage of hangers-on. It has plenty of chrome and shined like an opera singer dressed for the stage and ready ...
Compass Calibration Procedure
1. Before calibrating the compass, check that the compass is set to the correct variance zone. See "Compass Variance (Zone) Procedure" earlier in this section. Do not operate any switches ...