SBZA Detection Zones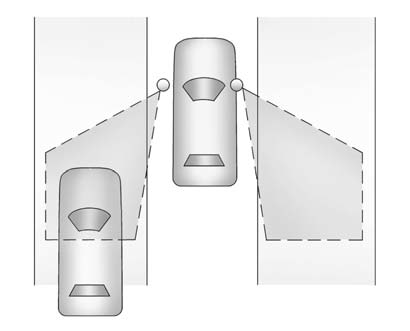 The SBZA sensor covers a zone of approximately one lane over from both sides of the vehicle, 3.5m (11 ft). This zone starts at each side mirror and goes back approximately 5.0m(16 ft). The height of the zone is approximately between 0.5m(1.5 ft) and 2.0m(6 ft) off the ground.
Use caution while changing lanes when towing a trailer, as the SBZA detection zones do not change when a trailer is towed.
See also:
Manual Mode
Driver Shift Control (DSC) The vehicle has Driver Shift Control (DSC). DSC controls the vehicle's transmission and vehicle speed while driving down hill or towing a trailer by allowing you to ...
Going & Stopping
Again with the comparison, but the Escalade and Yukon Denali I tested have the exact same 6.2-liter V-8, yet they felt worlds apart. Sure, the Escalade is tuned to turn out 403 horsepower versus t ...
Headphones
A. Battery cover B. Channel 1 or 2 switch C. Power button D. Volume control E. Power indicator light RSE includes two 2-channel wireless headphones. Channel 1 is dedicated to the DVD playe ...