Windows
WARNING!
Leaving children, helpless adults, or pets in a vehicle with the windows closed is dangerous.
They can be overcome by the extreme heat and suffer permanent injuries or even death from heat stroke. Never leave a child, a helpless adult, or a pet alone in a vehicle, especially with the windows closed in warm or hot weather.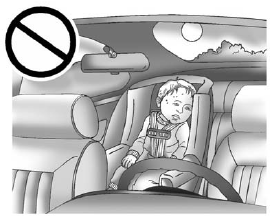 The vehicle aerodynamics are designed to improve fuel economy performance. This may result in a pulsing sound when a window is partially open. To reduce the sound, open another window or the sunroof (if equipped).
See also:
Wiper Blade Replacement
Windshield wiper blades should be inspected for wear or cracking. See Maintenance Schedule for more information. It is a good idea to clean or replace the wiper blade assembly on a regular basi ...
Cigarette Lighter
There may be a cigarette lighter located under the climate control system, inside the front storage bin. To activate the cigarette lighter, push it into the heating element and let go. The lighte ...
Convenience Net (Sedan and Coupe)
The vehicle may have a convenience net in the rear. Put small loads behind the net. It can also be positioned into an envelope style to hold smaller items. The net is not for heavier loads. St ...