Windows
WARNING!
Leaving children, helpless adults, or pets in a vehicle with the windows closed is dangerous.
They can be overcome by the extreme heat and suffer permanent injuries or even death from heat stroke. Never leave a child, a helpless adult, or a pet alone in a vehicle, especially with the windows closed in warm or hot weather.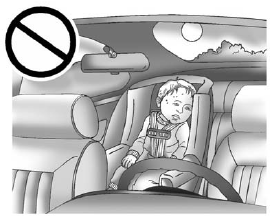 The vehicle aerodynamics are designed to improve fuel economy performance. This may result in a pulsing sound when a window is partially open. To reduce the sound, open another window or the sunroof (if equipped).
See also:
Folding Mirrors
Manual Folding Mirrors Vehicles with manual fold mirrors are folded inward toward the vehicle to prevent damage when going through an automatic car wash. Push the mirror outward to return it to ...
TPMS Sensor Matching Process
Each TPMS sensor has a unique identification code. The identification code needs to be matched to a new tire/wheel position after rotating the vehicle's tires or replacing one or more of the ...
Belts
- Belts may need replacing if they squeak or show signs of cracking or splitting. - Trained dealer technicians can inspect the belts and recommend replacement when necessary. ...