Steering Wheel Adjustment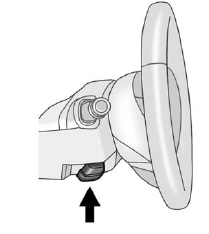 Steering Wheel Adjustment
To adjust the steering wheel:
1. Pull the lever down.
2. Move the steering wheel up or down.
3. Pull or push the steering wheel closer or away from you.
4. Pull the lever up to lock the steering wheel in place.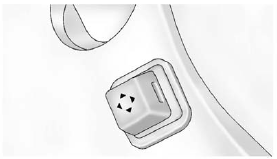 Power Tilt Wheel
For vehicles with the power tilt wheel, the control is on the left side of the steering column.
- Push the control up or down to tilt the steering wheel up or down.
- Push the control forward or rearward to move the steering wheel toward the front or rear of the vehicle.
Do not adjust the steering wheel while driving.
See also:
Highway Hypnosis
Always be alert and pay attention to your surroundings while driving. If you become tired or sleepy, find a safe place to park the vehicle and rest. Other driving tips include: - Keep the ve ...
Fuel Economy Gauge
Metric English The gauge shows the fuel usage that the vehicle is currently achieving in MPG and in liters per 100 kilometers (l/100 km). MIN/20: Is when the least efficient fuel eco ...
Safety Belts
Refer to the following sections for important information on how to use safety belts properly. Safety Belts . How to Wear Safety Belts Properly . Lap-Shoulder Belt . Lo ...