Steering Wheel Adjustment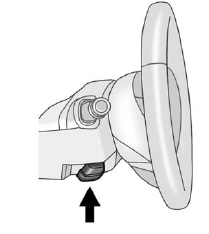 Steering Wheel Adjustment
To adjust the steering wheel:
1. Pull the lever down.
2. Move the steering wheel up or down.
3. Pull or push the steering wheel closer or away from you.
4. Pull the lever up to lock the steering wheel in place.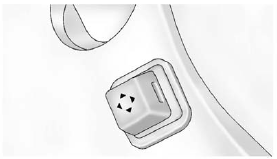 Power Tilt Wheel
For vehicles with the power tilt wheel, the control is on the left side of the steering column.
- Push the control up or down to tilt the steering wheel up or down.
- Push the control forward or rearward to move the steering wheel toward the front or rear of the vehicle.
Do not adjust the steering wheel while driving.
See also:
Lockout Deterrent
Lockout deterrent decreases the chances that the keys may be accidentally locked in the vehicle. When door locking is requested by pressing on the instrument panel or front door panels, or the RK ...
SERVICE POWER STEERING
This message displays if a problem is detected with the speed variable assist steering system. When this message is displayed, you may notice that the effort required to steer the vehicle in ...
AM-FM Radio
Notice: Before adding any sound equipment to the vehicle, such as an audio system, CD player, CB radio, mobile telephone, or two-way radio, make sure that it can be added by checking with your dea ...