Steering Wheel Adjustment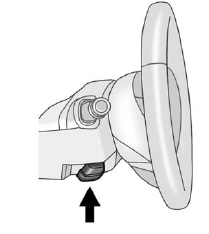 Steering Wheel Adjustment
To adjust the steering wheel:
1. Pull the lever down.
2. Move the steering wheel up or down.
3. Pull or push the steering wheel closer or away from you.
4. Pull the lever up to lock the steering wheel in place.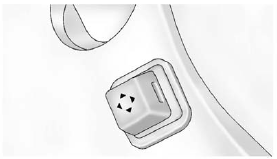 Power Tilt Wheel
For vehicles with the power tilt wheel, the control is on the left side of the steering column.
- Push the control up or down to tilt the steering wheel up or down.
- Push the control forward or rearward to move the steering wheel toward the front or rear of the vehicle.
Do not adjust the steering wheel while driving.
See also:
Recreational Vehicle Towing
If the vehicle is a hybrid, see the hybrid supplement for more information. Recreational vehicle towing means towing the vehicle behind another vehicle – such as behind a motorhome. The two most co ...
Engine Compartment Fuse Block
To remove the fuse block cover, press the clips on the cover and lift it straight up. Notice: Spilling liquid on any electrical component on the vehicle may damage it. Always keep the covers on a ...
CUE and ATS technologies
The ATS is offered with Cadillac CUE, a comprehensive, in-vehicle experience that merges intuitive design with auto industry-first controls and commands for information and entertainment data. It ...