Steering Wheel Adjustment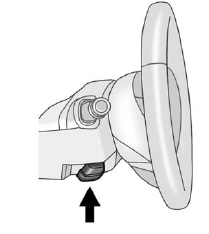 Steering Wheel Adjustment
To adjust the steering wheel:
1. Pull the lever down.
2. Move the steering wheel up or down.
3. Pull or push the steering wheel closer or away from you.
4. Pull the lever up to lock the steering wheel in place.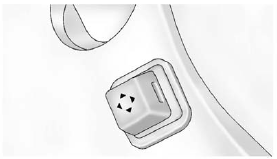 Power Tilt Wheel
For vehicles with the power tilt wheel, the control is on the left side of the steering column.
- Push the control up or down to tilt the steering wheel up or down.
- Push the control forward or rearward to move the steering wheel toward the front or rear of the vehicle.
Do not adjust the steering wheel while driving.
See also:
Rear Seats
Split Folding Seatbacks With this feature, either side of the rear seatback can be folded down for more cargo space. Folding the Seatbacks Notice: Folding a rear seat with the safety belts s ...
Using this Manual
To quickly locate information about the vehicle, use the Index in the back of the manual. It is an alphabetical list of what is in the manual and the page number where it can be found. ...
Entering an Address and Point of Interest, and Storing Preset Destinations
Entering an Address Enter a destination by inputting the city name first: 1. Press O to turn the system on. 2. A caution may appear. Press OK to proceed. 3. Press DEST. 4. Press2(Address Entry). ...