Parking Brake (Manual)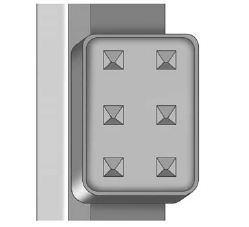 he parking brake pedal is located on the lower portion of the instrument panel to the left of the steering wheel.
To set the parking brake, hold the brake pedal down, then push the parking brake pedal down.
If the ignition is on, the brake system warning light on the instrument panel cluster should come on. If it does not, you need to have the vehicle serviced.
See Brake System Warning Light for more information.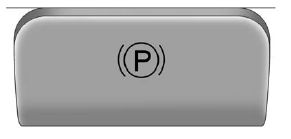 To release the parking brake, pull the release lever located to the left of the steering wheel on the instrument panel.
Notice: Driving with the parking brake on can overheat the brake system and cause premature wear or damage to brake system parts. Make sure that the parking brake is fully released and the brake warning light is off before driving.
A warning chime will sound if the parking brake is set, the ignition is on, and the vehicle begins to move.
To stop the chime, fully release the parking brake.
If you are towing a trailer and parking on a hill, see Driving Characteristics and Towing Tips for more information.
See also:
Unlocked Door Anti Lock Out
When on, this feature will keep the driver door from locking when the door is open. If Off is selected, the Delayed Door Lock menu will be available and the door will lock as programmed through this ...
Feature Settings Menu Items
The following are customization features that allow you to program settings to the vehicle. Display In English This feature will only display if a language other than English has been set. T ...
Delayed Locking
When this feature is enabled and the doors are locked with the power lock switch on the instrument panel or front door panels, three chimes sound to signal that the delayed locking feature is in use ...