Storing the Tire Sealant and Compressor Kit (Coupe)
The tire sealant and compressor kit is located in the trunk in one of the following locations.
1. Open the trunk. See Trunk (Sedan, Coupe).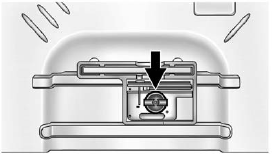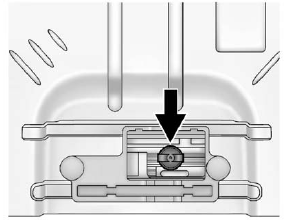 2. Remove the retainer that holds the tire sealant and compressor kit in place.
3. Remove the tire sealant and compressor kit from the foam container.
To store the tire sealant and compressor kit, reverse the steps.
See also:
Automatic EPB Release
The EPB will automatically release if the vehicle is running, placed into gear, and an attempt is made to drive away. Avoid rapid acceleration when the EPB is applied, to preserve parking brake lini ...
Add-On Equipment
When you carry removable items, you may need to put a limit on how many people you can carry inside your vehicle. Be sure to weigh your vehicle before you buy and install the new equipment. Notic ...
Total Weight on the Vehicle's Tires
Inflate the vehicle's tires to the upper limit for cold tires. These numbers can be found on the Certification label or see Vehicle Load Limits. Do not go over the GVW limit for the vehicl ...