Vehicle Identification Number (VIN)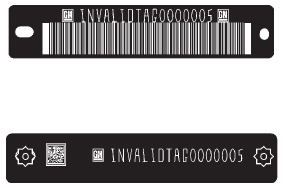 Vehicle Identification Number (VIN)
This legal identifier is in the front corner of the instrument panel, on the left side of the vehicle. It can be seen through the windshield from outside. The VIN also appears on the Vehicle Certification and Service Parts labels and certificates of title and registration.
Engine Identification
The eighth character in the VIN is the engine code. This code identifies the vehicle's engine, specifications, and replacement parts. See "Engine Specifications" under Capacities and Specifications for the vehicle's engine code.
See also:
Seat Position
To adjust the seat: - Move the seat forward or rearward by moving the horizontal control forward or rearward. - Raise or lower the front or rear part of the seat cushion by moving the fr ...
That Thing Got a Supercharger?
Yes, the CTS-V does indeed have a supercharged V-8, but you'd be hard-pressed to know it by listening to the engine. Step on the gas and the most noticeable sound is the burbling exhaust, which qu ...
Recommended Fluids and Lubricants
Fluids and lubricants identified below by name, part number, or specification can be obtained from your dealer. ...