Vehicle Identification Number (VIN)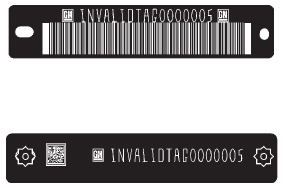 Vehicle Identification Number (VIN)
This legal identifier is in the front corner of the instrument panel, on the left side of the vehicle. It can be seen through the windshield from outside. The VIN also appears on the Vehicle Certification and Service Parts labels and certificates of title and registration.
Engine Identification
The eighth character in the VIN is the engine code. This code identifies the vehicle's engine, specifications, and replacement parts. See "Engine Specifications" under Capacities and Specifications for the vehicle's engine code.
See also:
Shifting out of Park
This vehicle is equipped with an electronic shift lock release system. The shift lock release is designed to: - Prevent ignition key removal unless the shift lever is in P (Park) with the sh ...
Transmission
Driver Shift Control (DSC) The DSC switch is located on the shift lever. To enable the DSC feature: 1. Move the column shift lever to the M(Manual) position. The Driver Information Center (DIC) ...
All-Wheel Drive
Transfer Case When to Check and Change Lubricant The transfer case is filled with oil during manufacture, which then does not require changing. It is not necessary to regularly check the transf ...