Vehicle Identification Number (VIN)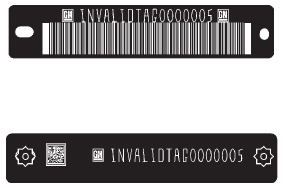 Vehicle Identification Number (VIN)
This legal identifier is in the front corner of the instrument panel, on the left side of the vehicle. It can be seen through the windshield from outside. The VIN also appears on the Vehicle Certification and Service Parts labels and certificates of title and registration.
Engine Identification
The eighth character in the VIN is the engine code. This code identifies the vehicle's engine, specifications, and replacement parts. See "Engine Specifications" under Capacities and Specifications for the vehicle's engine code.
See also:
Replacing Airbag System Parts after a Crash
WARNING A crash can damage the airbag systems in the vehicle. A damaged airbag system may not work properly and may not protect you and your passenger(s) in a crash, resulting in serious injury or ...
Ride Control System Messages
SERVICE STABILITRAK If your vehicle has StabiliTrak and this message displays, it means there may be a problem with the StabiliTrak system. If you see this message, try to reset the system. Stop; ...
Heated and Cooled Cupholders
For vehicles with heated and cooled cupholders, these are located in the front center console. Press down on the access door release button to open the cupholder door. To set to cool mode, press ...