Vehicle Identification Number (VIN)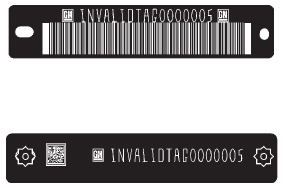 Vehicle Identification Number (VIN)
This legal identifier is in the front corner of the instrument panel, on the left side of the vehicle. It can be seen through the windshield from outside. The VIN also appears on the Vehicle Certification and Service Parts labels and certificates of title and registration.
Engine Identification
The eighth character in the VIN is the engine code. This code identifies the vehicle's engine, specifications, and replacement parts. See "Engine Specifications" under Capacities and Specifications for the vehicle's engine code.
See also:
Leaving the Vehicle with the Engine Running
WARNING It can be dangerous to leave the vehicle with the engine running. The vehicle could move suddenly if the shift lever is not fully in P (Park) with the parking brake firmly set. And, ...
Trailer Wiring Harness
Heavy-Duty Trailer Wiring Harness Package The vehicle has a seven-pin universal heavy-duty trailer connector attached to the rear bumper beam next to the integrated trailer hitch. The seven-wire ...
StabiliTrak® OFF Light
This light should come on briefly as the vehicle is started. If it does not come on, have the vehicle serviced by your dealer. This light comes on when the StabiliTrak system is turned off by ...