Power Reclining Seatbacks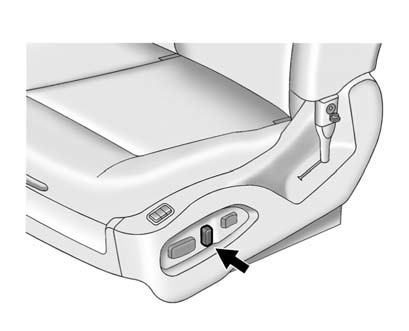 To adjust a power seatback, if available:
- Tilt the top of the control rearward to recline.
- Tilt the top of the control forward to raise.
See also:
Replacing the Engine Air Cleaner/ Filter
1. Locate the air cleaner/filter assembly. See Engine Compartment Overview . 2. Loosen the four screws on the cover of the housing and lift up the cover. 3. Remove the engine air cleaner ...
Halogen Bulbs
WARNING! Halogen bulbs have pressurized gas inside and can burst if you drop or scratch the bulb. You or others could be injured. Be sure to read and follow the instructions on the bulb pac ...
Steering in Emergencies
There are some situations when steering around a problem may be more effective than braking. Holding both sides of the steering wheel allows you to turn 180 degrees without removing a hand. ...