Power Reclining Seatbacks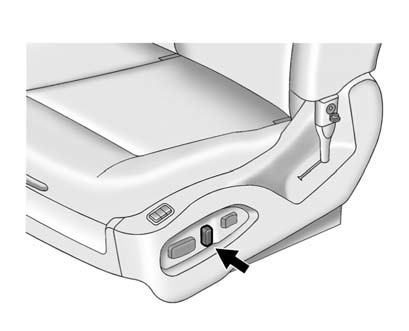 To adjust a power seatback, if available:
- Tilt the top of the control rearward to recline.
- Tilt the top of the control forward to raise.
See also:
Light weight, power-dense engines

There are many reasons for the ATSТs impressive driving dynamics, though it begins with light weight. Cadillac has boasted since the carТs reveal six months ago that at 3,315 lbs itТs the lighte ...
Battery Replacement
Notice: When replacing the battery, do not touch any of the circuitry on the transmitter. Static from your body could damage the transmitter. Replace the battery if the REPLACE BATTERY IN REMOT ...
Parental Control
The RSE system may have a Parental Control feature, depending on which radio the vehicle has. To start Parental Control, press and hold the radio power button for more than two seconds to stop all ...