Installing the Fence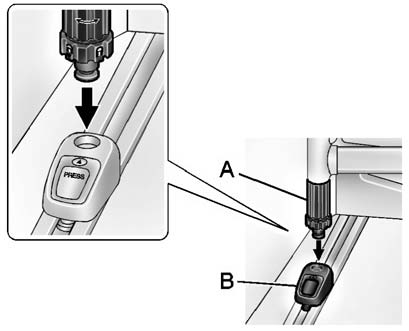 Insert the fence into the adapters and lock both latches (A) by turning to align

with the arrow on the adapter (B).
See also:
Low Fuel Warning
When the fuel in the vehicle becomes low, a pop-up displays "Fuel is low. Search for nearby Gas station?" 1. Press OK to show a list of nearby gas stations. 2. Press GO next to the desired gas s ...
Speedometer
The speedometer shows the vehicle's speed in either kilometers per hour (km/h) or miles per hour (mph). ...
Light weight, power-dense engines

There are many reasons for the ATS's impressive driving dynamics, though it begins with light weight. Cadillac has boasted since the car's reveal six months ago that at 3,315 lbs it's the lighte ...