D-Ring Sliders
For vehicles with a D-ring system, there are four D-ring sliders that move along rails. These can be used as tie-downs when storing cargo.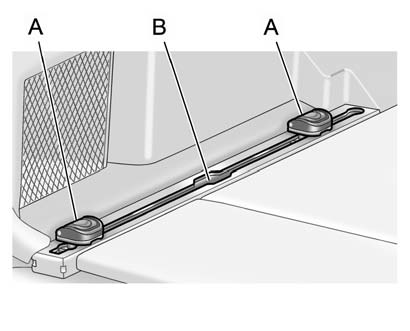 Insert the D-ring sliders (A) into the channel (B) located in the middle of the rail. Push the button to move the D-ring slider along the rail.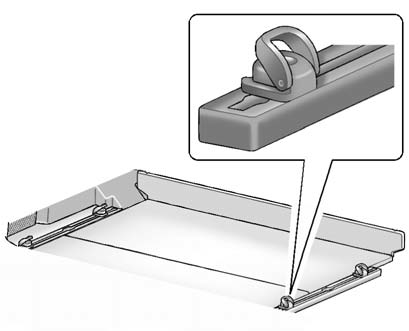 The loop of the D-ring slider must be facing inward toward the storage area and the ring must be in the up position for proper usage.
See also:
Battery Power Protection
This feature shuts off the dome lamps if they are left on for more than 10 minutes when the ignition is in LOCK/OFF. This helps to prevent the battery from running down. ...
Headlamp Aiming
The vehicle has a visual optical headlamp aiming system. The aim of the headlamps have been preset at the factory and should need no further adjustment. However, if the vehicle is damaged in a cras ...
Ultrasonic Parking Assist
If available, Ultrasonic Front and Rear Parking Assist (UFRPA) uses sensors on the front and rear bumpers to detect objects while parking the vehicle. It operates at speeds less than 8 km/h (5 mph). ...