Heated Steering Wheel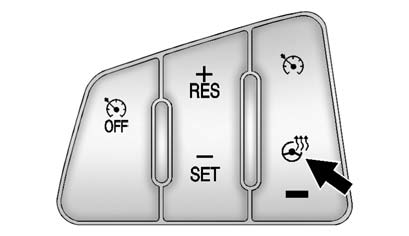 For vehicles with a heated steering wheel, the button for this feature is located on the steering wheel.

(Heated Steering Wheel): Press to turn the heated steering wheel on or off. A light on the button displays when the feature is turned on.
The steering wheel takes about three minutes to start heating.
See also:
Remote Control
To use the remote control, aim at the remote sensor located on top center of the video display screen and press the desired button. Objects blocking the line-of-sight can affect the function of the ...
Torque Lock
If you are parking on a hill and you do not shift the transmission into P (Park) properly, the weight of the vehicle can put too much force on the parking pawl in the transmission. It might be dif ...
How to Add Coolant to the Surge Tank
WARNING! You can be burned if you spill coolant on hot engine parts. Coolant contains ethylene glycol and it will burn if the engine parts are hot enough. Do not spill coolant on a hot engin ...