Fuel Economy Gauge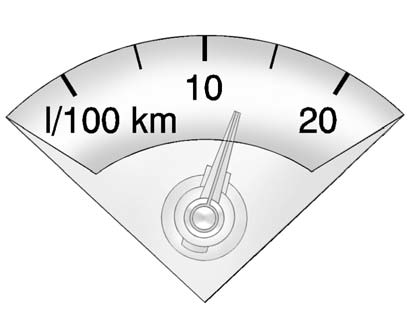 " width=409 height=331 id="_x0000_i1315" src="images/books/1183/3/index.55.gif" border=0>
Metric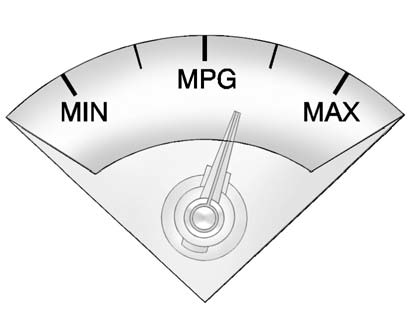 " width=409 height=331 id="_x0000_i1316" src="images/books/1183/3/index.56.gif" border=0>
English
The gauge shows the fuel usage that the vehicle is currently achieving in MPG and in liters per 100 kilometers (l/100 km).
MIN/20: Is when the least efficient fuel economy usually occurs during acceleration or when idling.
MAX/l/100 km: Is when the best fuel economy is being achieved.
This gauge moves often as it is an instantaneous calculation based on current driving conditions.
See also:
RELEASE PARK BRAKE SWITCH
For vehicles with the electric parking brake, this message displays if the switch is pulled while the vehicle is moving. See the electric parking brake information under Parking Brake (Elect ...
Rear Vision Camera (RVC)
If available, the Rear Vision Camera (RVC) system displays part of the scene behind the vehicle. The RVC system does not display pedestrians, bicyclists, animals, or any other object located outs ...
Highway Hypnosis
Always be alert and pay attention to your surroundings while driving. If you become tired or sleepy, find a safe place to park the vehicle and rest. Other driving tips include: - Keep the veh ...