Fuel Economy Gauge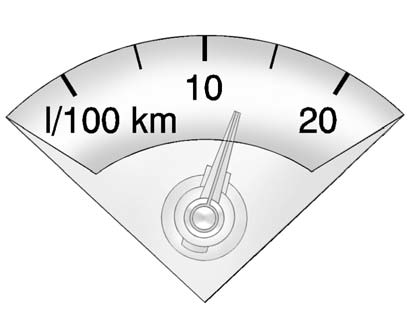 " width=409 height=331 id="_x0000_i1315" src="images/books/1183/3/index.55.gif" border=0>
Metric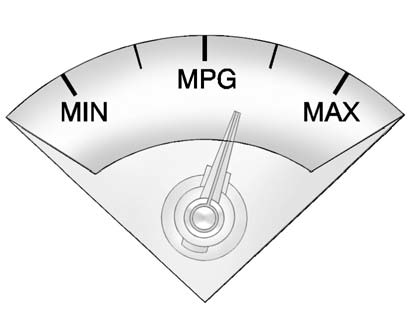 " width=409 height=331 id="_x0000_i1316" src="images/books/1183/3/index.56.gif" border=0>
English
The gauge shows the fuel usage that the vehicle is currently achieving in MPG and in liters per 100 kilometers (l/100 km).
MIN/20: Is when the least efficient fuel economy usually occurs during acceleration or when idling.
MAX/l/100 km: Is when the best fuel economy is being achieved.
This gauge moves often as it is an instantaneous calculation based on current driving conditions.
See also:
When to Check and Change Lubricant
It is not necessary to regularly check front axle fluid unless there is a leak suspected or an unusual noise is heard. A fluid loss could indicate a problem. Have it inspected and repaired. ...
StabiliTrak® OFF Light
This light should come on briefly as the vehicle is started. If it does not come on, have the vehicle serviced by your dealer. This light comes on when the StabiliTrak system is turned off by ...
Interior
The ESV's extended dimensions don't yield significant gains for first- or second-row occupants, but third-row passengers gain nearly 10 inches of legroom. Cargo volume behind the third row increas ...