Fuel Economy Mode
The vehicle may have a fuel economy mode. When engaged, fuel economy mode can improve the vehicle's fuel economy.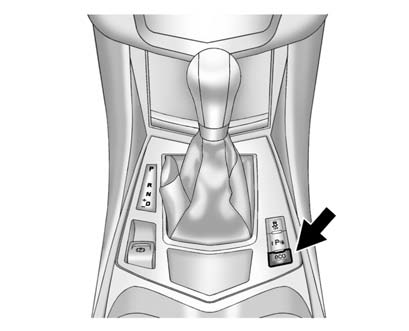 Pressing the eco button by the shift lever will engage fuel economy mode. When activated, the eco light in the instrument cluster will come on. See Fuel Economy Light. Pressing the button a second time will turn fuel economy mode off.
When fuel economy mode is on:
- The transmission will upshift sooner, and downshift later.
- The torque converter will lock up sooner, and stay on longer.
- The gas pedal will be less sensitive.
- The vehicle's computers will more aggressively shut off fuel to the engine under deceleration.
- The engine operates at lower rpm's in fuel economy mode, which can increase noise and vibration. This is normal.
See also:
Security Light
The security light should come on briefly as the engine is started. If the system is working normally, the indicator light turns off. If it does not come on, have the vehicle serviced by y ...
Tire Chains
WARNING Do not use tire chains. There is not enough clearance. Tire chains used on a vehicle without the proper amount of clearance can cause damage to the brakes, suspension, or other vehicle par ...
Brake Pedal Travel
See your dealer if the brake pedal does not return to normal height, or if there is a rapid increase in pedal travel. This could be a sign that brake service might be required. ...