Fuel Economy Mode
The vehicle may have a fuel economy mode. When engaged, fuel economy mode can improve the vehicle's fuel economy.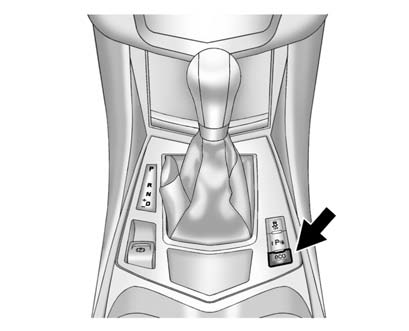 Pressing the eco button by the shift lever will engage fuel economy mode. When activated, the eco light in the instrument cluster will come on. See Fuel Economy Light. Pressing the button a second time will turn fuel economy mode off.
When fuel economy mode is on:
- The transmission will upshift sooner, and downshift later.
- The torque converter will lock up sooner, and stay on longer.
- The gas pedal will be less sensitive.
- The vehicle's computers will more aggressively shut off fuel to the engine under deceleration.
- The engine operates at lower rpm's in fuel economy mode, which can increase noise and vibration. This is normal.
See also:
Deleting Tracks from MEM
Individual tracks and all tracks can be deleted from MEM. To delete individual tracks, press and release the DEL button while the track is playing. To delete all tracks from MEM, press and hold ...
Pulling a Trailer
Here are some important points: - There are many laws, including speed limit restrictions that apply to trailering. Check for legal requirements with state or provincial police. - Do not tow ...
Reporting Safety Defects to the Canadian Government
If you live in Canada, and you believe that the vehicle has a safety defect, notify Transport Canada immediately, and notify General Motors of Canada Limited. Call Transport Canada at 1-800 ...