Fuel Economy Mode
The vehicle may have a fuel economy mode. When engaged, fuel economy mode can improve the vehicle's fuel economy.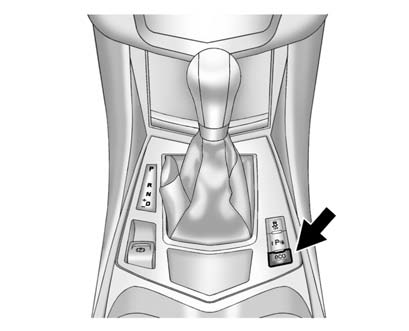 Pressing the eco button by the shift lever will engage fuel economy mode. When activated, the eco light in the instrument cluster will come on. See Fuel Economy Light. Pressing the button a second time will turn fuel economy mode off.
When fuel economy mode is on:
- The transmission will upshift sooner, and downshift later.
- The torque converter will lock up sooner, and stay on longer.
- The gas pedal will be less sensitive.
- The vehicle's computers will more aggressively shut off fuel to the engine under deceleration.
- The engine operates at lower rpm's in fuel economy mode, which can increase noise and vibration. This is normal.
See also:
OnStar Overview
If equipped, this vehicle has a comprehensive, in-vehicle system that can connect to a live Advisor for Emergency, Security, Navigation, Connection, and Diagnostic Services. The OnStar system ...
Rear Wiper Blade Replacement
The rear wiper blade and wiper arm have a cover for protection. The cover must be removed before the wiper blade can be replaced. To remove the cover: 1. Slide a plastic tool under cover ...
Language
Select the Language menu and the following will be displayed: - English - French - Spanish Turn the MENU/SELECT knob to select the language. Press the knob to confirm and go back to the last ...