Rear Compartment Fuse Block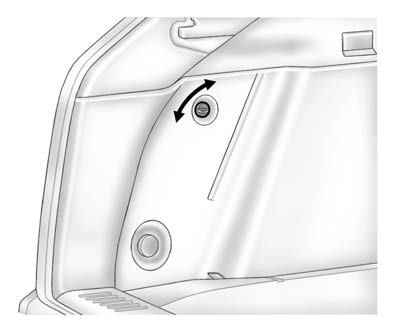 The rear compartment fuse block is located in the cargo area, on the driver side of the vehicle behind the lower trim panel. To open, turn the latch with a flat bladed tool and pull the trim panel from the edges to fold it down.
The vehicle may not be equipped with all of the fuses, relays, and features shown.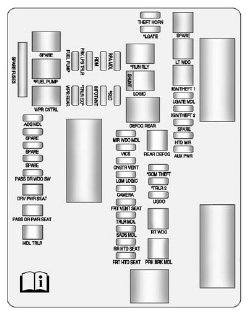 " width=250 height=319 id="_x0000_i1734" src="images/books/1183/8/index.38.gif" border=0>
Rear Compartment Fuse Block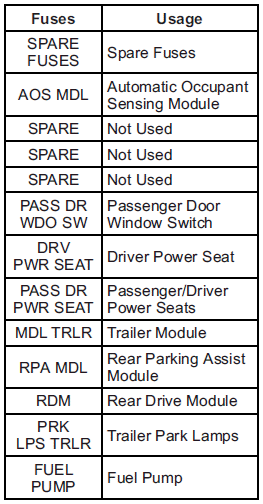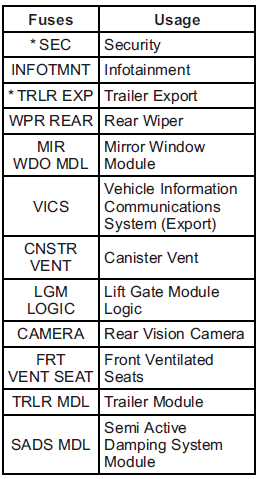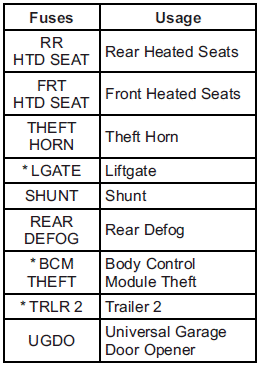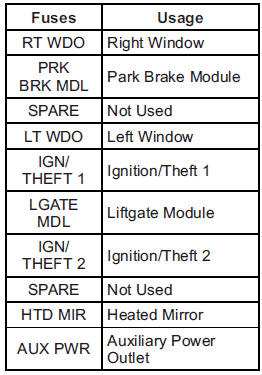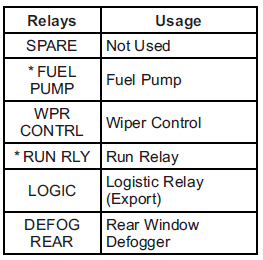 Denotes uplevel content.
See also:
What Makes an Airbag Inflate?
In a deployment event, the sensing system sends an electrical signal triggering a release of gas from the inflator. Gas from the inflator fills the airbag causing the bag to break out of the cover ...
How to Check
Use a good quality pocket-type gauge to check tire pressure. Proper tire inflation cannot be determined by looking at the tire. Check the tire inflation pressure when the tires are cold meaning th ...
Where Are the Airbags?
The driver frontal airbag is in the middle of the steering wheel. The right front passenger frontal airbag is in the instrument panel on the passenger side. Driver Side Shown, Passenger Side ...