Rear Vision Camera Location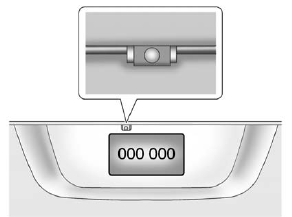 The camera is located above the license plate.
The area displayed by the camera is limited and does not display objects that are close to either corner or under the bumper. The area displayed can vary depending on vehicle orientation or road conditions. The distance of the image that appears on the screen differs from the actual distance.
The following illustration shows the field of view that the camera provides.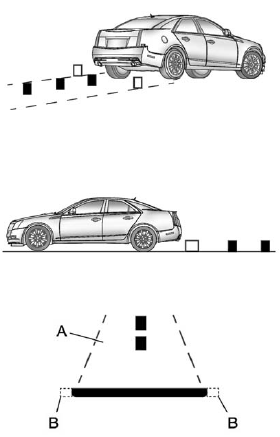 A. View displayed by the camera.
B. Corner of the rear bumper.
See also:
Hydraulic Power Steering
Your vehicle has hydraulic power steering. It may require maintenance. See Power Steering Fluid Power Steering Fluid . If power steering assist is lost because the engine stops or the power s ...
Hill and Mountain Roads
Driving on steep hills or through mountains is different than driving on flat or rolling terrain. Tips for driving in these conditions include: - Keep the vehicle serviced and in good shape. - ...
Tire Pressure
Tires need the correct amount of air pressure to operate effectively. Notice: Neither tire underinflation nor overinflation is good. Underinflated tires, or tires that do not have enough air, can ...