Child Restraint Systems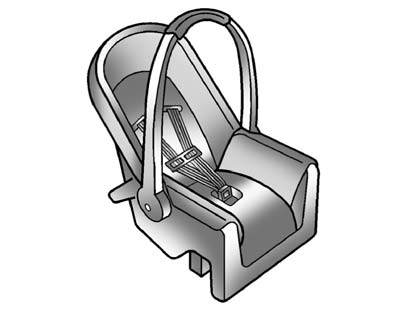 " width=409 height=331 id="_x0000_i1238" src="images/books/1183/2/index.81.gif" border=0>
(A) Rear-Facing Infant Seat
A rear-facing infant seat (A) provides restraint with the seating surface against the back of the infant.
The harness system holds the infant in place and, in a crash, acts to keep the infant positioned in the restraint.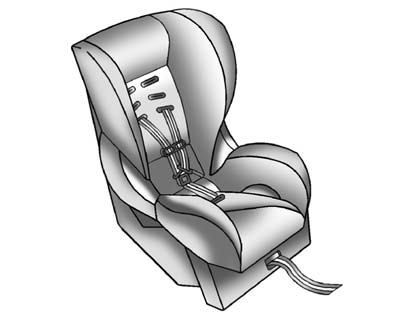 " width=409 height=331 id="_x0000_i1239" src="images/books/1183/2/index.82.gif" border=0>
(B) Forward-Facing Child Sea
A forward-facing child seat (B) provides restraint for the child's body with the harness.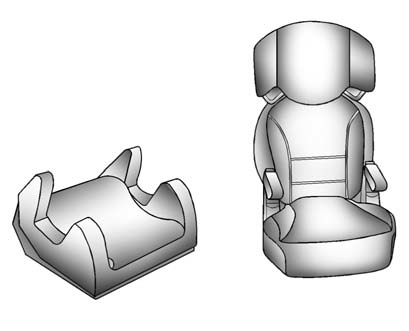 " width=409 height=331 id="_x0000_i1240" src="images/books/1183/2/index.83.gif" border=0>
(C) Booster Seats
A booster seat (C) is a child restraint designed to improve the fit of the vehicle's safety belt system.
A booster seat can also help a child to see out the window.
See also:
Convex Mirrors
CAUTION! A convex mirror can make things, like other vehicles, look farther away than they really are. If you cut too sharply into the right lane, you could hit a vehicle on the right. Chec ...
Tire Sealant
Read and follow the safe handling instructions on the label adhered to the sealant canister. Check the tire sealant expiration date on the sealant canister. The sealant canister should be re ...
ELECTRONIC KEY NOT DETECTED
If the vehicle has the keyless access system, this message displays if the vehicle does not detect the presence of a transmitter when you have attempted to start the vehicle or a vehicle d ...