Child Restraint Systems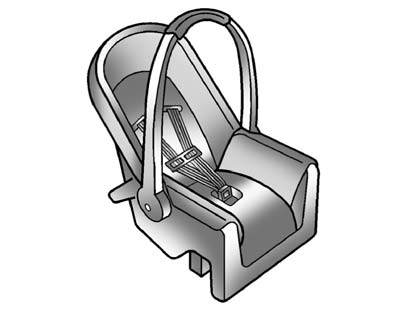 " width=409 height=331 id="_x0000_i1238" src="images/books/1183/2/index.81.gif" border=0>
(A) Rear-Facing Infant Seat
A rear-facing infant seat (A) provides restraint with the seating surface against the back of the infant.
The harness system holds the infant in place and, in a crash, acts to keep the infant positioned in the restraint.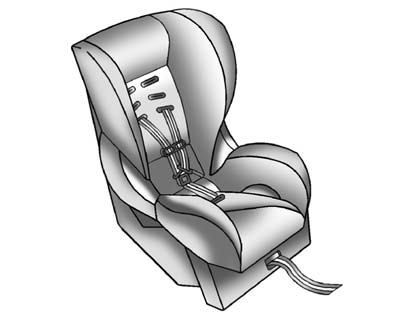 " width=409 height=331 id="_x0000_i1239" src="images/books/1183/2/index.82.gif" border=0>
(B) Forward-Facing Child Sea
A forward-facing child seat (B) provides restraint for the child's body with the harness.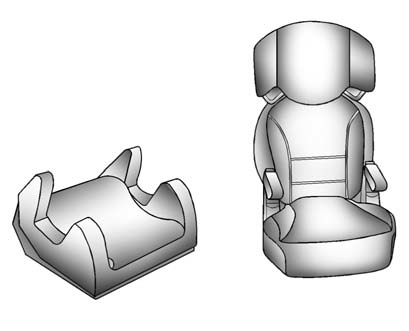 " width=409 height=331 id="_x0000_i1240" src="images/books/1183/2/index.83.gif" border=0>
(C) Booster Seats
A booster seat (C) is a child restraint designed to improve the fit of the vehicle's safety belt system.
A booster seat can also help a child to see out the window.
See also:
Satellite Radio
Vehicles with an XM™ satellite radio tuner and a valid XM satellite radio subscription can receive XM programming. XM Satellite Radio Service XM is a satellite radio service based in the 48 ...
Auxiliary Devices
The navigation system has an auxiliary input jack located on the faceplate and in the center console. This is not an audio output; do not plug the headphone set into the front auxiliary input jack ...
Warning Lights, Gauges, and Indicators
Warning lights and gauges can signal that something is wrong before it becomes serious enough to cause an expensive repair or replacement. Paying attention to the warning lights and gauges could pre ...