Child Restraint Systems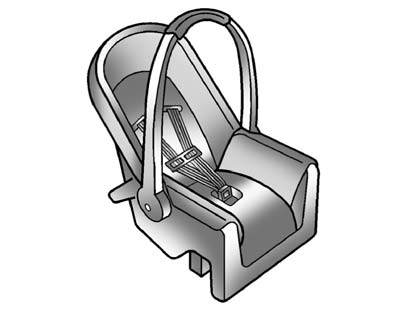 " width=409 height=331 id="_x0000_i1238" src="images/books/1183/2/index.81.gif" border=0>
(A) Rear-Facing Infant Seat
A rear-facing infant seat (A) provides restraint with the seating surface against the back of the infant.
The harness system holds the infant in place and, in a crash, acts to keep the infant positioned in the restraint.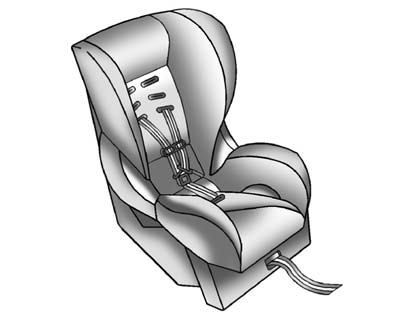 " width=409 height=331 id="_x0000_i1239" src="images/books/1183/2/index.82.gif" border=0>
(B) Forward-Facing Child Sea
A forward-facing child seat (B) provides restraint for the child's body with the harness.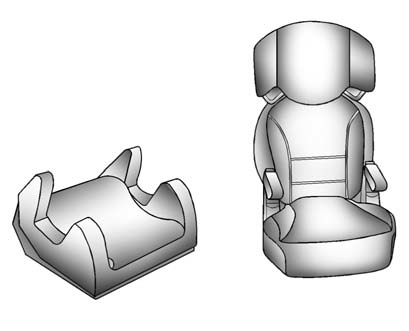 " width=409 height=331 id="_x0000_i1240" src="images/books/1183/2/index.83.gif" border=0>
(C) Booster Seats
A booster seat (C) is a child restraint designed to improve the fit of the vehicle's safety belt system.
A booster seat can also help a child to see out the window.
See also:
When to Add Engine Oil
If the oil is below the cross-hatched area at the tip of the dipstick, add 1 L (1 qt) of the recommended oil and then recheck the level. See "Selecting the Right Engine Oil" in this section for ...
Cabin Luxury
The redesigned 2008 CTS was one of the prime examples of GM's renewed commitment to interior quality, and the design has held up well over the past few years; it still looks modern and inviting in ...
Listing All Paired and Connected Phones
1. Press and hold for two seconds. For vehicles with a navigation system say "Hands Free" after the tone. 2. Say "Bluetooth." 3. Say "List." ...