Rear Storage Area
WARNING
An improperly latched and closed cargo cover, or cargo cover left in the open position, could be thrown about the vehicle during a crash or sudden maneuver.
Someone could be injured.
Be sure to return the cover to the closed position and latch before driving. If the cover is removed, always store it outside of the vehicle. When it is replaced, always be sure that it is securely reattached.
To access the rear storage areas of the cargo management system, and the tire sealant and compressor kit:
1. Remove the cargo cover, if equipped.
2. Open the cargo management system cover.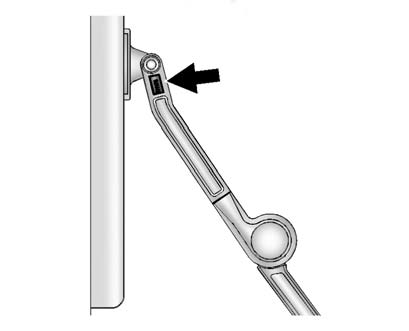 3. Release the prop rod from the inside cover by sliding the red clip down.
Unhook the prop rod from the pin on the inside cover. Store the unhooked prop rod by folding it into the cargo management compartment.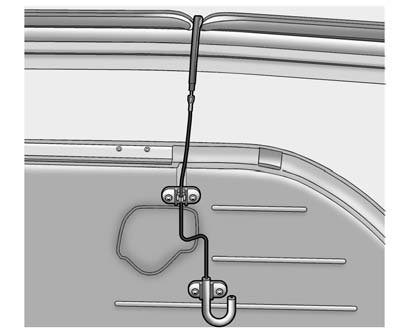 4. Store the cargo management system cover by hooking it onto the weatherstrip.
See also:
Total Weight on the Vehicle's Tires
Be sure the vehicle's tires are inflated to the inflation pressures found on the Certification label on the driver door or see Vehicle Load Limits for more information. Make sure n ...
Universal Remote System Programming
This system provides a way to replace up to three remote control transmitters used to activate devices such as garage door openers, security systems, and home automation devices. Do not u ...
Parking over Things That Burn
WARNING Things that can burn could touch hot exhaust parts under the vehicle and ignite. Do not park over papers, leaves, dry grass, or other things that can burn. ...