Cargo Management System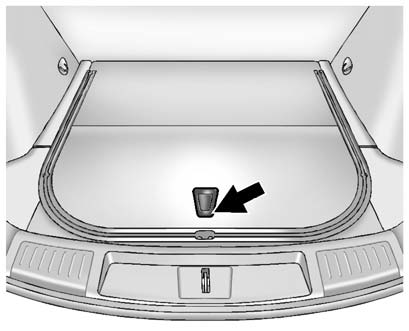 To open the cargo management system, press the rear of the handle to unlatch it and then lift the handle up.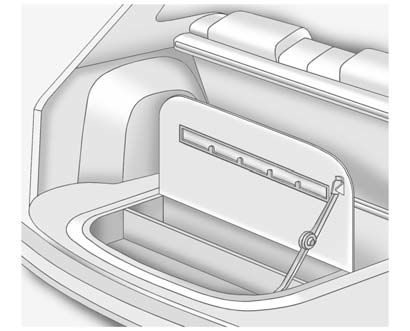 A prop rod locks to hold the cover up when opened.
Four hooks are located on the inside cover and can be used for storing items.
There may be additional storage compartments on each side of the cargo management system.
Lift the panel up to open.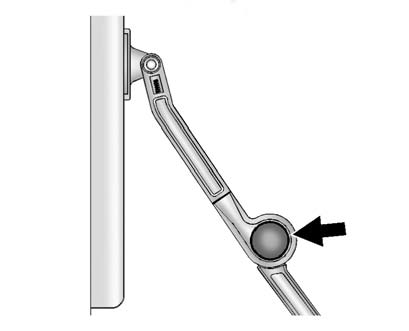 Press the red button on the prop rod to close the cover.
See also:
Maintenance
Passenger Compartment Air Filter The passenger compartment air filter traps most of the dust and pollen from the air entering the vehicle. The filter will need to be changed periodically. S ...
Passing
More passing distance is needed when towing a trailer. Because the rig is longer, it is necessary to go much farther beyond the passed vehicle before returning to the lane. ...
Rear Climate Control System
For vehicles with the rear heat and air conditioning controls, they are integrated with the rear seat audio controls located in the center console. Rear Climate Control with Rear Seat Audio C ...