D-Ring Sliders
For vehicles with a D-ring system, there are four D-ring sliders that move along rails. These can be used as tie-downs when storing cargo.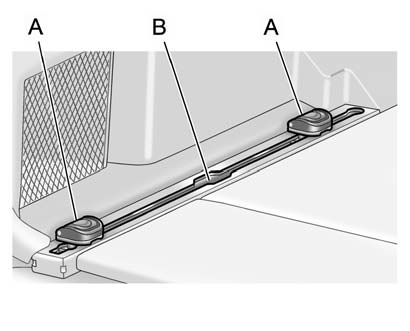 Insert the D-ring sliders (A) into the channel (B) located in the middle of the rail. Push the button to move the D-ring slider along the rail.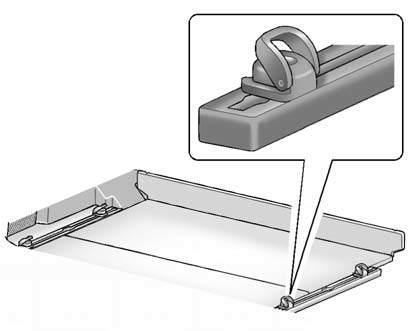 The loop of the D-ring slider must be facing inward toward the storage area and the ring must be in the up position for proper usage.
See also:
Audio/Video (A/V) Jacks
Yellow: Video Input White: Left Audio Input Red: Right Audio Input The A/V jacks, located on the rear of the floor console, allow audio or video signals to be connected from an auxiliary device ...
Tow/Haul Mode Light
For vehicles with the Tow/Haul Mode feature, this light comes on when the Tow/Haul Mode has been activated. For more information, see Tow/Haul Mode . ...
Vehicle Identification Number (VIN)
This legal identifier is in the front corner of the instrument panel, on the left side of the vehicle. It can be seen through the windshield from outside. The VIN also appears on the Vehicle Cer ...