D-Ring Sliders
For vehicles with a D-ring system, there are four D-ring sliders that move along rails. These can be used as tie-downs when storing cargo.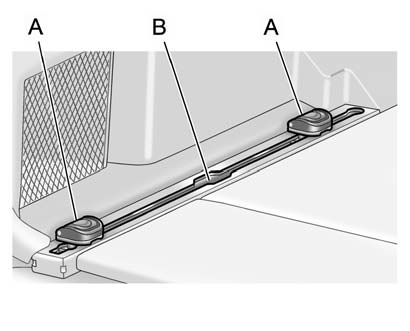 Insert the D-ring sliders (A) into the channel (B) located in the middle of the rail. Push the button to move the D-ring slider along the rail.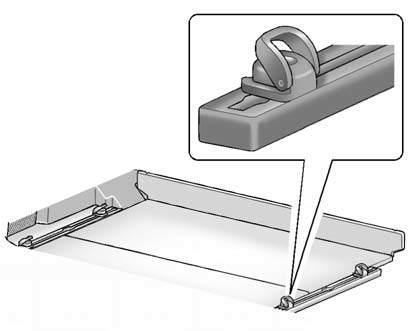 The loop of the D-ring slider must be facing inward toward the storage area and the ring must be in the up position for proper usage.
See also:
Instrument Cluster
English Shown, Metric Similar English V-Series Shown, Metric and Manual Similar ...
Automatic Transmission
The shift lever is located on the center console between the front seats. There are several different positions for the shift lever. P (Park): This position locks the rear wheels. Use this ...
Roadside Service (U.S. and Canada)
U.S.: 1-800-224-1400 Canada: 1-800-882-1112. Text Telephone (TTY) Users (U.S. Only): 1-888-889-2438. Service is available 24 hours a day, 365 days a year. Calling for Service When callin ...