U-Rail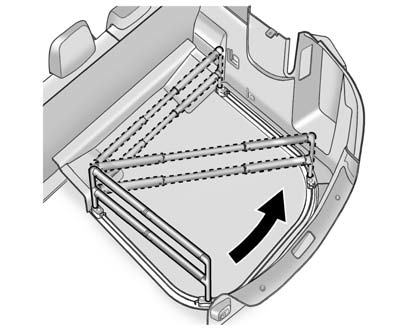 For vehicles with a u-rail system, the fence can be moved to different positions on the u-rail track to secure cargo.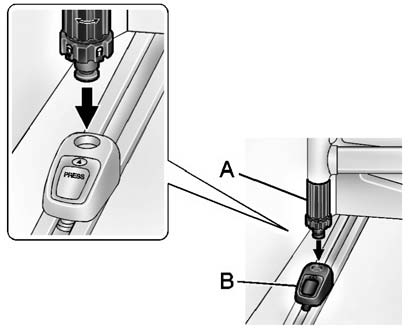 Push both adapter buttons to move the adapters (B) on the straight part of the u-rail.
To move the fence around the u-rail, disconnect one side:
1. Unlock by turning the latch (A) to align

with the arrow on the" width=18 height=20 id="_x0000_i1278" src="images/books/1183/1/index.41.gif" border=0>with the arrow on the adapter (B).
2. Push the adapter button to move the adapters (B) to the desired position.
3. Reinstall the fence and lock both latches (A) by turning to align

with the arrow on the adapter (B).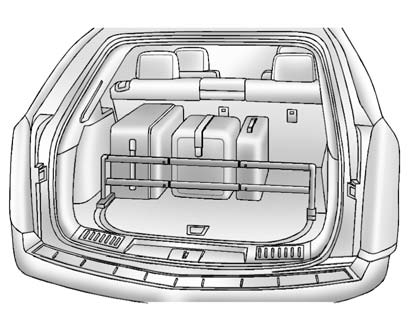 Use the fence to secure items in place.
See also:
Rear Vision Camera (RVC)
If available, the RVC displays a view of the area behind the vehicle on the navigation screen when the vehicle is shifted into R (Reverse). Once shifted out of R (Reverse), the navigation screen w ...
Tachometer
The tachometer displays the engine speed in revolutions per minute (rpm). Notice: If the engine is operated with the tachometer in the shaded warning area, the vehicle could be damaged, and ...
Contacting Roadside Assistance
Roadside Assistance services are of no cost to you and available 24 hours a day, 365 days a year. Costs are only incurred in situations that exceed the limits of the program, some of which ar ...