U-Rail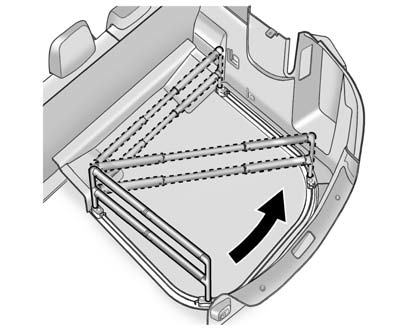 For vehicles with a u-rail system, the fence can be moved to different positions on the u-rail track to secure cargo.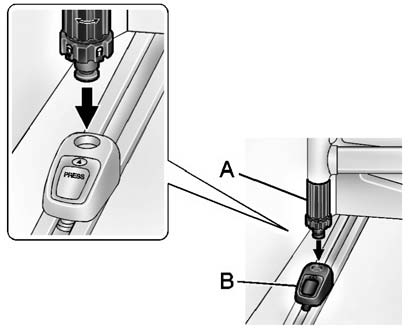 Push both adapter buttons to move the adapters (B) on the straight part of the u-rail.
To move the fence around the u-rail, disconnect one side:
1. Unlock by turning the latch (A) to align

with the arrow on the" width=18 height=20 id="_x0000_i1278" src="images/books/1183/1/index.41.gif" border=0>with the arrow on the adapter (B).
2. Push the adapter button to move the adapters (B) to the desired position.
3. Reinstall the fence and lock both latches (A) by turning to align

with the arrow on the adapter (B).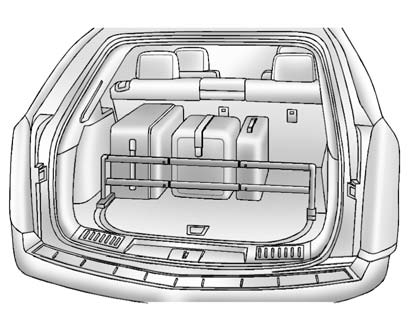 Use the fence to secure items in place.
See also:
Deleting Personal Information
This navigation system can record and store personal information such as names and addresses. Delete this information when selling your vehicle or returning a leased vehicle. See "Edit Address Boo ...
Temperature – A, B, C
The temperature grades are A (the highest), B, and C, representing the tire's resistance to the generation of heat and its ability to dissipate heat when tested under controlled conditions on ...
Performance
The Cadillac CTS Coupe extends Cadillac's emerging performance credentials. The Cadillac CTS Coupe's standard powertrain consists of a direct injected 3.6L V-6 and six-speed manual transmission. D ...