Cadillac Escalade ESV
Cadillac Escalade ESV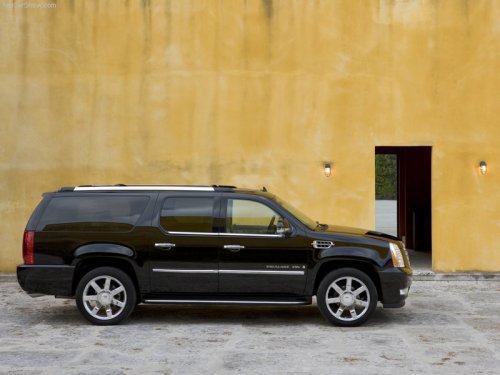 See also:
When to Change Engine Oil
This vehicle has a computer system that indicates when to change the engine oil and filter. This is based on a combination of factors which include engine revolutions, engine temperature, and miles ...
Recreational Vehicle Towing
Recreational vehicle towing means towing the vehicle behind another vehicle – such as behind a motor home. The two most common types of recreational vehicle towing are known as dinghy towing and dol ...
Vehicle Overview
Cadillac created a new niche for itself in 2002 by borrowing a concept from Chevrolet and giving it the full luxury treatment. Chevrolet had already launched its Avalanche, and Cadillac followed w ...