Adjustable Throttle and Brake Pedal
If the vehicle has this feature, the position of the throttle and brake pedals can be adjusted.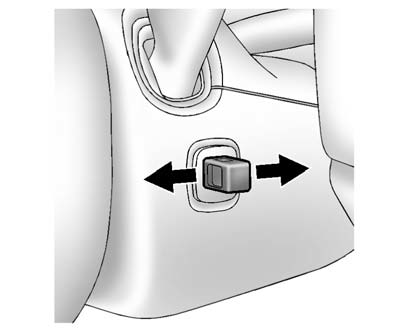 The switch used to adjust the pedals is located on the right side of the steering column, below the wiper stalk. Pull the switch toward you to move the pedals further from the floor, or push the switch away from you to move the pedals closer to the floor.
Adjust the throttle and brake pedals while the vehicle is in P (Park) without pressing on the pedals.
The pedals cannot be adjusted while the vehicle is in R (Reverse) or when cruise control is engaged.
The throttle and brake pedals can also be adjusted while driving.
See also:
Tire Sealant and Compressor Kit
This vehicle may come with a spare tire and tire changing equipment or a tire sealant and compressor kit. The kit can be used to temporarily seal small punctures in the tread area of the tire. ...
Driving on Hills
Driving safely on hills requires good judgment and an understanding of what the vehicle can and cannot do. WARNING Many hills are simply too steep for any vehicle. Driving up hills can cause ...
Loss of Control
Skidding There are three types of skids that correspond to the vehicle's three control systems: - Braking Skid — wheels are not rolling. - Steering or Cornering Skid — too much speed or s ...