Low-Beam Headlamps/Daytime Running Lamps (DRL), High-Beam Headlamps (Base)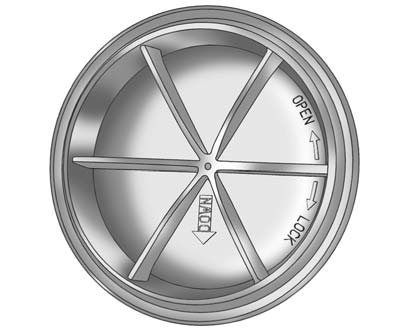 1. From the back side of the headlamp assembly, remove the top cap to replace the low-beam headlamp/DRL bulb.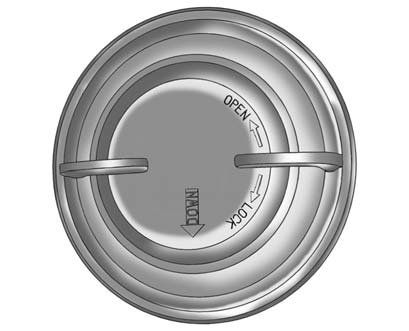 2. From the back side of the headlamp assembly, remove the bottom cap to replace the high-beam headlamp bulb.
3. Disconnect electrical connector.
4. Remove the bulb socket from the headlamp assembly.
5. Replace the bulb in the bulb socket.
6. Install the bulb socket in the headlamp assembly.
7. Connect the electrical connector.
8. Install the cap with the down arrow pointing down in the back of the headlamp assembly.
9. For driver side, reinstall the underhood electrical center cover by latching three clips.
10. For passenger side, reinstall the air filter/cleaner assembly base by pushing to seat.
Verify the base is seated securely, then install the engine air filter/cleaner assembly.
See also:
Roadside Service (Mexico)
As a new owner, your vehicle is automatically enrolled in the Roadside Assistance program. The services are available at no cost under the terms and conditions of the program. The Roadside ...
Removing the Flat Tire and Installing the Spare Tire
Take off the wheel cover or center cap, if the vehicle has one, to reach the wheel bolts. 1. Do a safety check before proceeding. See If a Tire Goes Flat for more information. 2. Turn the wheel ...
Digital Speedometer
The speedometer shows how fast the vehicle is moving in either kilometers per hour (km/h) or miles per hour (mph). The speedometer cannot be reset. ...