Headlamps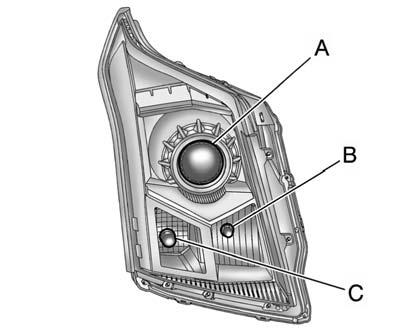 " width=409 height=331 id="_x0000_i1701" src="images/books/1183/8/index.5.gif" border=0>
Base Headlamp Assembly (Front View Passenger Side)
A. Low—Beam Headlamp/Daytime Running Lamp (DRL)
B. High—Beam Headlamp
C. Turn Signal Lamp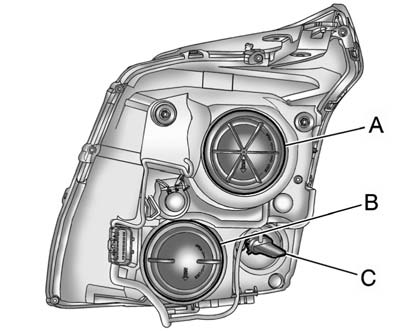 " width=409 height=331 id="_x0000_i1702" src="images/books/1183/8/index.6.gif" border=0>
Base Headlamp Assembly (Rear View Passenger Side)
A. Low—Beam Headlamp/Daytime Running Lamp (DRL)
B. High—Beam Headlamp
C. Turn Signal Lamp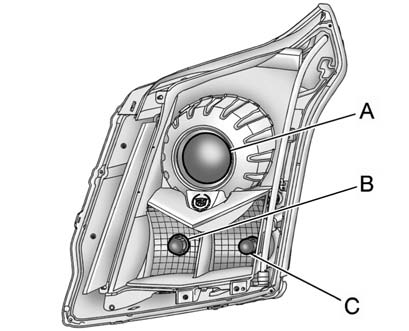 " width=409 height=331 id="_x0000_i1703" src="images/books/1183/8/index.7.gif" border=0>
Uplevel Headlamp Assembly (Front View Driver Side)
A. High/Low—Beam Headlamp (To be replaced at dealer only)
B. Daytime Running Lamp (DRL)
C. Turn Signal Lamp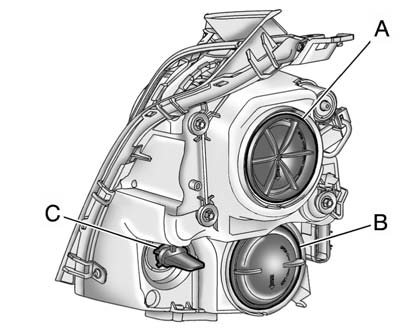 " width=409 height=331 id="_x0000_i1704" src="images/books/1183/8/index.8.gif" border=0>
Uplevel Headlamp Assembly (Rear View Driver Side)
A. High/Low—Beam Headlamp (To be replaced at dealer only)
B. Daytime Running Lamp (DRL)
C. Turn Signal Lamp
See also:
Wiper Blade Replacement
Windshield wiper blades should be inspected for wear or cracking. See Maintenance Schedule. It is a good idea to clean or replace the wiper blade assembly on a regular basis or when worn. For ...
Vehicle Overview
Cadillac's long-awaited ATS gives GM's luxury brand a direct competitor to the BMW 3 Series, which is still the best-selling luxury car in America. It's something Cadillac has lacked ever since th ...
How to Check Lubricant
To get an accurate reading, the vehicle should be on a level surface. A. Fill Plug B. Drain Plug When the differential is cold, add enough lubricant to raise the level from 0mm (0 in) to 3. ...