Power Reclining Seatbacks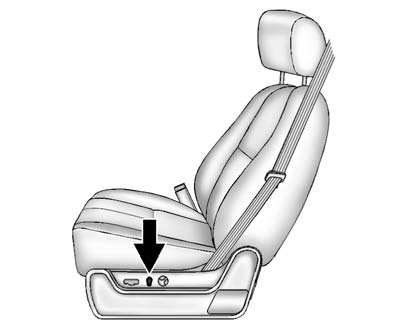 To adjust the seatback:
Tilt the top of the control rearward to recline.
Tilt the top of the control forward to raise.

WARNING
Sitting in a reclined position when the vehicle is in motion can be dangerous. Even when buckled up, the safety belts cannot do their job.
The shoulder belt will not be against your body. Instead, it will be in front of you. In a crash, you could go into it, receiving neck or other injuries.
The lap belt could go up over your abdomen. The belt forces would be there, not at your pelvic bones. This could cause serious internal injuries.
For proper protection when the vehicle is in motion, have the seatback upright. Then sit well back in the seat and wear the safety belt properly.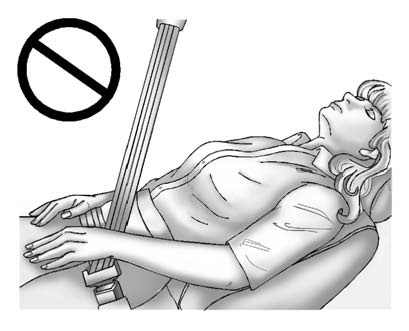 Do not have a seatback reclined if the vehicle is moving.
See also:
Securing Child Restraints (Center Front Seat Position)
WARNING A child in a child restraint in the center front seat can be badly injured or killed by the frontal airbags if they inflate. Never secure a child restraint in the center front seat. ...
Multi-Band Antenna
The antenna located on the roof of the vehicle is used for the OnStar, XM Satellite Radio Service System, and GPS (Global Positioning System), if the vehicle has these features. Keep the ant ...
Fabric/Carpet
Start by vacuuming the surface using a soft brush attachment. If a rotating brush attachment is being used during vacuuming, only use it on the floor carpet. Before cleaning, gently remove as ...