Power Reclining Seatbacks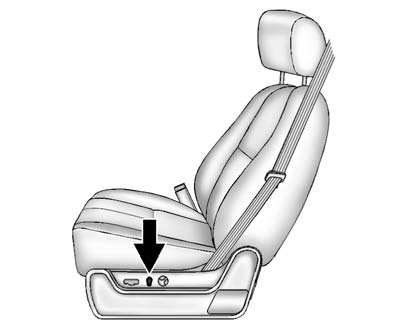 To adjust the seatback:
Tilt the top of the control rearward to recline.
Tilt the top of the control forward to raise.

WARNING
Sitting in a reclined position when the vehicle is in motion can be dangerous. Even when buckled up, the safety belts cannot do their job.
The shoulder belt will not be against your body. Instead, it will be in front of you. In a crash, you could go into it, receiving neck or other injuries.
The lap belt could go up over your abdomen. The belt forces would be there, not at your pelvic bones. This could cause serious internal injuries.
For proper protection when the vehicle is in motion, have the seatback upright. Then sit well back in the seat and wear the safety belt properly.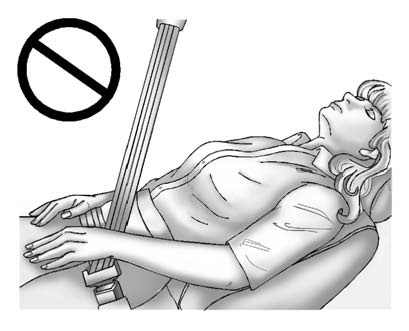 Do not have a seatback reclined if the vehicle is moving.
See also:
Rear Seat Pass-Through Door
Some vehicles have a rear seat pass-through door in the center of the rear seatback. Fold down the center armrest and push down on the latch to open the door. ...
Braking
Braking action involves perception time and reaction time. Deciding to push the brake pedal is perception time. Actually doing it is reaction time. Average driver reaction time is about three-quar ...
When the System Does Not Seem to Work Properly
The rear vision camera system might not work properly or display a clear image if the following occurs: - It is dark. - The sun or the beam of headlamps is shining directly into the camera l ...