Child Restraint Systems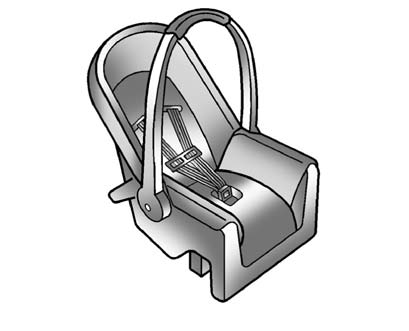 Rear-Facing Infant Seat
A rear-facing infant seat provides restraint with the seating surface against the back of the infant.
The harness system holds the infant in place and, in a crash, acts to keep the infant positioned in the restraint.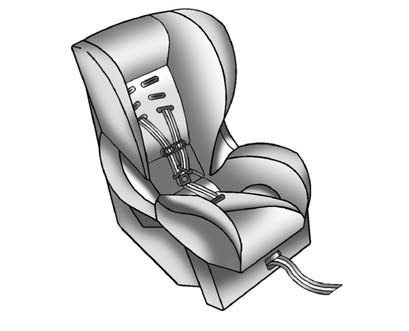 Forward-Facing Child Seat
A forward-facing child seat provides restraint for the child's body with the harness.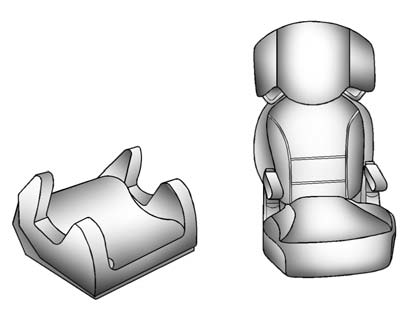 Booster Seats
A booster seat is a child restraint designed to improve the fit of the vehicle's safety belt system. A booster seat can also help a child to see out the window.
See also:
Fuel Gauge
Metric English When the ignition is on, the fuel gauge indicates about how much fuel is left in the tank. An arrow on the fuel gauge indicates the side of the vehicle the fuel door ...
Rear Seat Audio (RSA) System
Vehicles with this feature allow the rear seat passengers to listen to and control any of the music sources: radio, CDs, DVDs, or other auxiliary sources. RSA can only control music sources that the ...
Fuel Used
The Fuel Used display shows the approximate liters (L) or gallons (gal) of fuel that have been used since last reset. The fuel used can be reset by pressing the SET/CLR button while the Fuel Used ...