Steering Wheel Adjustment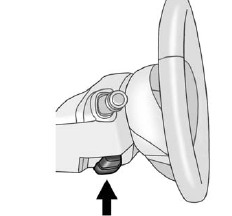 To adjust the steering wheel:
1. Pull the lever down.
2. Move the steering wheel up or down.
3. Pull or push the steering wheel closer or away from you.
4. Pull the lever up to lock the steering wheel in place.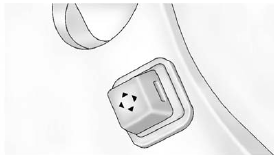 Power Tilt Wheel
For vehicles with the power tilt wheel, the control is on the left side of the steering column.
- Push the control up or down to tilt the steering wheel up or down.
- Push the control forward or rearward to move the steering wheel toward the front or rear of the vehicle.
Do not adjust the steering wheel while driving.
See also:
Increasing Speed While Using Cruise Control
If the cruise control system is already activated, . Press and hold the +RES button on the steering wheel until the desired speed is reached, then release it. . To increase vehicle speed in small ...
Before Driving
The RSE is for rear seat passengers only. The driver cannot safely view the video screen while driving. In severe or extreme weather conditions the RSE system may not work until the temperature i ...
Cargo Net
WARNING Do not stack items higher than the upper end of the cargo net or hang anything from the net. Avoid items that have sharp edges or that apply excessive force to the net. If items are not p ...