Boost Gauge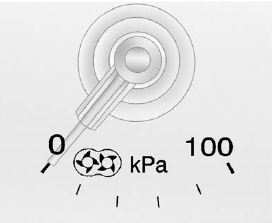 Metric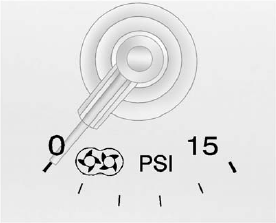 English
For the CTS-V, this gauge is located in the instrument panel cluster.
This gauge indicates positive manifold pressure, which is the induction air pressure level in the intake manifold before it enters the combustion chamber. This gauge reads zero under light throttle before boost is generated.
The gauge automatically resets to zero every time the engine is started.
See also:
Trailer Brakes
Does the trailer have its own brakes? Be sure to read and follow the instructions for the trailer brakes so they are installed, adjusted, and maintained properly. Because the vehicle has anti ...
General Towing Information
Only use towing equipment that has been designed for the vehicle. Contact your dealer or trailering dealer for assistance with preparing the vehicle for towing a trailer. See the following tra ...
Airbag System Check
The airbag system does not need regularly scheduled maintenance or replacement. Make sure the airbag readiness light is working. See Airbag Readiness Light . Notice: If an airbag covering i ...