Operation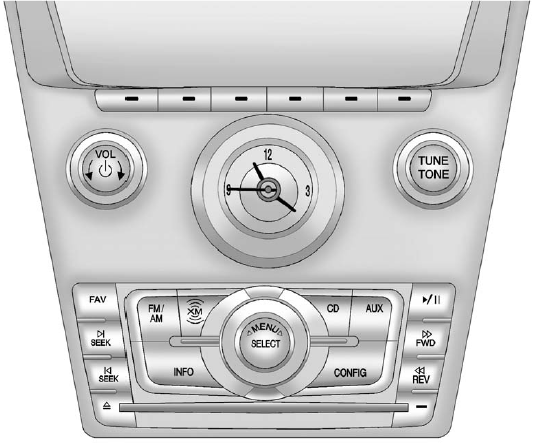 Full View of Radio with CD Shown, Radio with Six-Disc CD Similar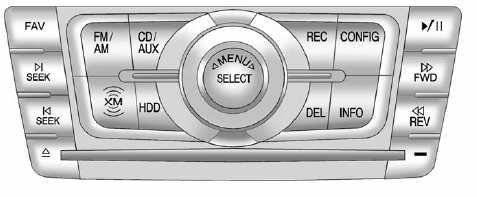 Partial View of Radio with DVD Audio, Hard Drive Device (HDD), and USB
The vehicle may have one of these radios as its audio system.
If the vehicle does not have one of these radio systems, it may have a navigation radio system. See the navigation manual for more information on the navigation audio system.
See also:
Tire Pressure Monitor
This vehicle may have a Tire Pressure Monitor System (TPMS). The TPMS warning light alerts you to a significant loss in pressure of one of the vehicle's tires. If the warning light comes on, ...
Maintenance
Passenger Compartment Air Filter The filter removes dust, pollen, and other airborne irritants from outside air that is pulled into the vehicle. The filter should be replaced as part of routine ...
Ashtrays
There may be an ashtray located under the climate control system on the instrument panel. Press the door to release the ashtray. To empty the ashtray, remove it from the instrument panel by holdin ...