How to Inspect the Engine Air Cleaner/Filter
To inspect the air cleaner/filter, remove the filter from the vehicle and lightly shake the filter to release loose dust and dirt. If the filter remains covered with dirt, a new filter is required.
To inspect or replace the engine air cleaner/filter:
1. Turn the ignition off.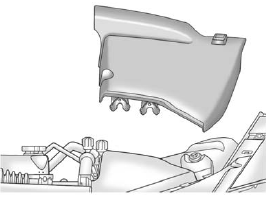 2. Remove the side cover by pulling up on the front of the cover.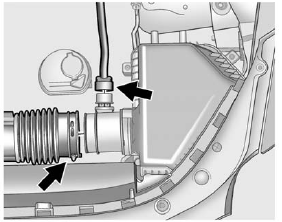 3. Disconnect the electrical connector from the air box.
4. Loosen the screw on the clamp holding the air outlet duct in place. Do not remove the clamp.
Move the duct aside.
5. Remove the hose from the air cleaner housing mounting arm.
Move the hose aside.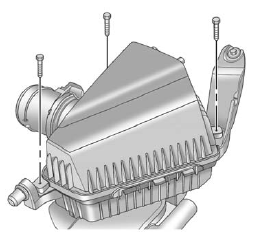 6. Remove the three air cleaner housing cover screws.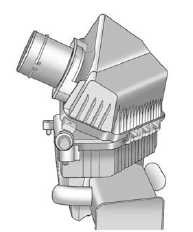 7. Move the air cleaner housing cover and remove the cover from the air cleaner housing.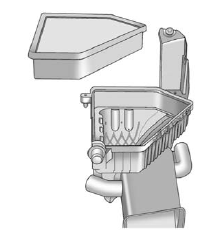 8. Remove the air cleaner filter from the air cleaner housing.
See also:
Floor Mats
WARNING! If a floor mat is the wrong size or is not properly installed, it can interfere with the pedals. Interference with the pedals can cause unintended acceleration and/or increased stop ...
Playing an MP3/WMA Disc
CD/DVD players with the MP3 feature are capable of playing an MP3/WMA on DVD+/−R, CD−R, or CD−RW discs. For more information, see MP3. ...
Testing the Alarm
To test the alarm: 1. From inside the vehicle, lower the driver window and open the driver door. 2. Activate the system by locking the doors with the power door lock switch while the door is open, ...