How to Inspect the Engine Air Cleaner/Filter
To inspect the air cleaner/filter, remove the filter from the vehicle and lightly shake the filter to release loose dust and dirt. If the filter remains covered with dirt, a new filter is required.
To inspect or replace the engine air cleaner/filter:
1. Turn the ignition off.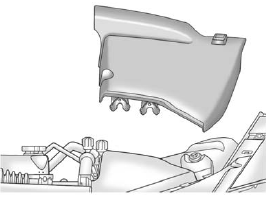 2. Remove the side cover by pulling up on the front of the cover.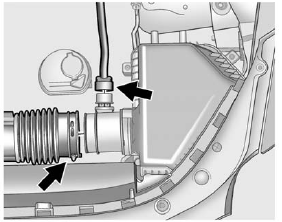 3. Disconnect the electrical connector from the air box.
4. Loosen the screw on the clamp holding the air outlet duct in place. Do not remove the clamp.
Move the duct aside.
5. Remove the hose from the air cleaner housing mounting arm.
Move the hose aside.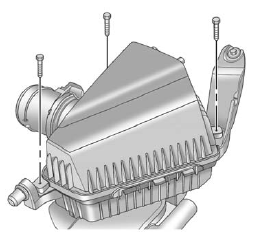 6. Remove the three air cleaner housing cover screws.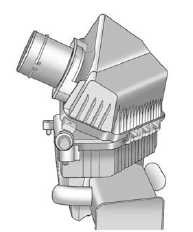 7. Move the air cleaner housing cover and remove the cover from the air cleaner housing.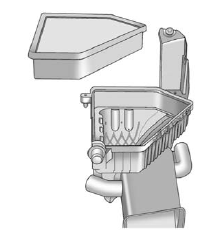 8. Remove the air cleaner filter from the air cleaner housing.
See also:
Older Children
Older children who have outgrown booster seats should wear the vehicle safety belts. The manufacturer's instructions that come with the booster seat state the weight and height limitations fo ...
Filling the Tank
WARNING! Fuel vapor burns violently and a fuel fire can cause bad injuries. To help avoid injuries to you and others, read and follow all the instructions on the fuel pump island. Turn off t ...
Questions and Answers About Safety Belts
Q: Will I be trapped in the vehicle after a crash if I am wearing a safety belt? A: You could be— whether you are wearing a safety belt or not. Your chance of being conscious during and after a cra ...