How to Inspect the Engine Air Cleaner/Filter
To inspect the air cleaner/filter, remove the filter from the vehicle and lightly shake the filter to release loose dust and dirt. If the filter remains covered with dirt, a new filter is required.
To inspect or replace the engine air cleaner/filter:
1. Turn the ignition off.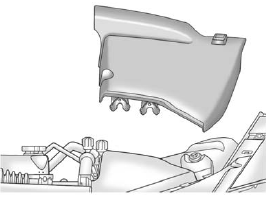 2. Remove the side cover by pulling up on the front of the cover.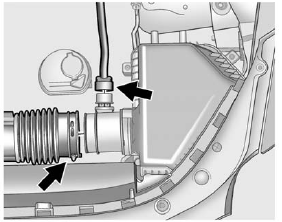 3. Disconnect the electrical connector from the air box.
4. Loosen the screw on the clamp holding the air outlet duct in place. Do not remove the clamp.
Move the duct aside.
5. Remove the hose from the air cleaner housing mounting arm.
Move the hose aside.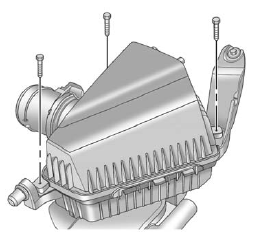 6. Remove the three air cleaner housing cover screws.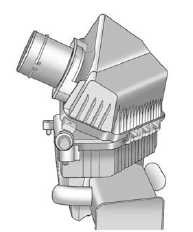 7. Move the air cleaner housing cover and remove the cover from the air cleaner housing.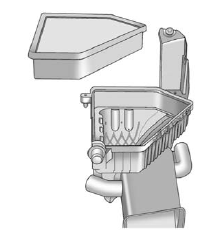 8. Remove the air cleaner filter from the air cleaner housing.
See also:
Off-Road Recovery
The vehicle's right wheels can drop off the edge of a road onto the shoulder while driving. Follow these tips: 1. Ease off the accelerator and then, if there is nothing in the way, steer t ...
Reducing Speed While Using Cruise Control
If the cruise control system is already activated, Press and hold the SET– button on the steering wheel until the desired lower speed is reached, then release it. To slow down in small amount ...
Theft-Deterrent Feature
TheftLock® is designed to discourage theft of the vehicle's radio by learning a portion of the Vehicle Identification Number (VIN). The radio does not operate if it is stolen or moved to a di ...