How to Inspect the Engine Air Cleaner/Filter
To inspect the air cleaner/filter, remove the filter from the vehicle and lightly shake the filter to release loose dust and dirt. If the filter remains covered with dirt, a new filter is required.
To inspect or replace the engine air cleaner/filter:
1. Turn the ignition off.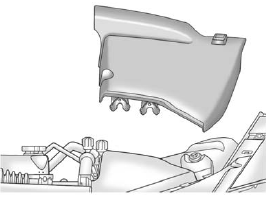 2. Remove the side cover by pulling up on the front of the cover.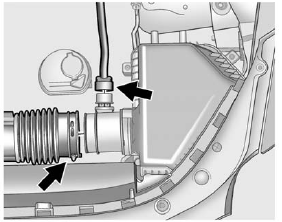 3. Disconnect the electrical connector from the air box.
4. Loosen the screw on the clamp holding the air outlet duct in place. Do not remove the clamp.
Move the duct aside.
5. Remove the hose from the air cleaner housing mounting arm.
Move the hose aside.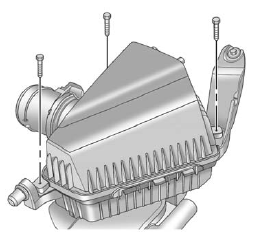 6. Remove the three air cleaner housing cover screws.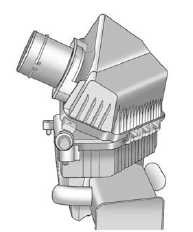 7. Move the air cleaner housing cover and remove the cover from the air cleaner housing.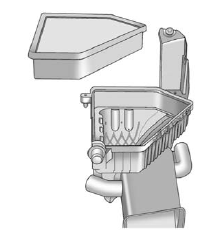 8. Remove the air cleaner filter from the air cleaner housing.
See also:
PARKING ASSIST BLOCKED SEE OWNER'S MANUAL
If the vehicle has the Ultrasonic Rear Park Assist (URPA) system, this message displays if there is something interfering with the park assist system. See Ultrasonic Parking Assist for mor ...
How to Reset the Engine Oil Life System
Reset the system whenever the engine oil is changed so that the system can calculate the next engine oil change. Always reset the engine oil life to 100% after every oil change. It will not reset ...
Storing Memory Positions
To save into memory: 1. Adjust the driver seat, outside mirrors, and the power steering column, if equipped, to the desired driving positions. 2. Press and hold "1" until two beeps sound. 3 ...