Dolly Towing (Rear-Wheel-Drive Vehicles)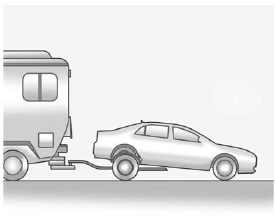 Use the following procedure to dolly tow a rear-wheel-drive vehicle from the rear:
1. Attach the dolly to the tow vehicle following the dolly manufacturer's instructions.
2. Put the rear wheels on the dolly.
3. Firmly set the parking brake.
See Parking Brake (Electric) or Parking Brake (Manual).
4. Put the vehicle in P (Park) for an automatic transmission or in 1 (First) for a manual transmission.
5. Securely attach the vehicle being towed to the dolly.
6. Clamp the steering wheel in a straight-ahead position with a clamping device designed for towing.
7. Turn the ignition to LOCK/OFF.
See also:
Trunk Lock Release
Trunk Lock Release The remote trunk release button is on the driver door, inside the storage compartment under the armrest. Vehicles with an automatic transmission, the shift lever must ...
Sexy wagon? Yes. Sexy purchase?
Competition has never been fiercer. I don't think consumers have ever had as much choice as they do now. Compared to 20 years ago, cars are affordable and as every maker tends to move upscale, we ...
Pairing
A Bluetooth enabled mobile phone must be paired to the UHP system first and then connected to the vehicle before it can be used. See the mobile phone manufacturer's user guide for Bluetooth function ...