Glove Box
Lift the glove box handle up to open it. Use the key to lock and unlock the glove box.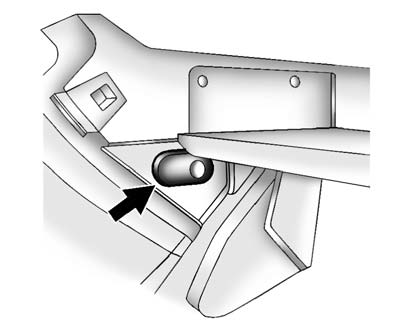 The glove box is air conditioned and can be used to store items at a lower temperature. The vehicle air conditioning must be turned on for the maximum cool air to enter the glove box. Move the slide control to allow cool air into the glove box.
After opening the air flow, close the glove box door to keep the cold air from entering the vehicle.
See also:
Selecting an XM Station
Seek Tuning Press or to go to the next or previous station. Selecting a Station by Station List The infotainment system can list all XM stations. To select a station from the station list ...
Exit Recall
(Exit Button): Press to move the driver seat back a preset distance and/or the power steering column, if equipped, up and forward. A single beep sounds when the exit feature activates. The v ...
Manual Rearview Mirror
Adjust the inside rearview mirror for a clear view of the area behind your vehicle. To avoid glare of the headlamps from behind, push the tab forward for daytime and pull it for nighttime use. Ve ...