Glove Box
Lift the glove box handle up to open it. Use the key to lock and unlock the glove box.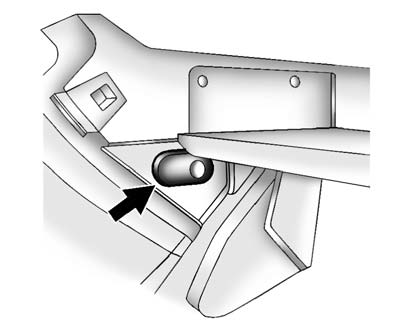 The glove box is air conditioned and can be used to store items at a lower temperature. The vehicle air conditioning must be turned on for the maximum cool air to enter the glove box. Move the slide control to allow cool air into the glove box.
After opening the air flow, close the glove box door to keep the cold air from entering the vehicle.
See also:
Trailer Brakes
A loaded trailer that weighs more than 900 kg (2,000 lbs) needs to have its own brake system that is adequate for the weight of the trailer. Be sure to read and follow the instructions for the tra ...
Delayed Locking
With this feature, you can delay the actual locking of the doors. When the power door lock switch is pressed when the key is not in the ignition and the driver door is opened, a chime will so ...
Gasoline Specifications (U.S. and Canada Only)
At a minimum, gasoline should meet ASTM specification D 4814 in the United States or CAN/CGSB–3.5 or 3.511 in Canada. Some gasolines contain an octane-enhancing additive called methylcyclop ...