Cupholders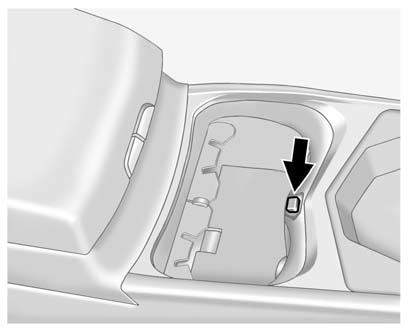 This vehicle has a cupholder equipped with a divider that can be adjusted to accommodate large containers or small containers.
For large containers, push the button to move aside the divider and make the cupholder deeper.
For small containers, push down on the top edge of the divider to lock it back in place and make the cupholder shorter.
See also:
Power Liftgate Operation
On vehicles with a power liftgate, the switch is on the overhead console. The vehicle must be in P (Park) to use the power feature. The taillamps will flash and a chime will sound when the power li ...
Vehicle Reminder Messages
ICE POSSIBLE DRIVE WITH CARE This message displays when ice conditions are possible. ...
Ignition Positions (Keyless Access)
The ignition control knob can be turned to four different positions. To shift out of P (Park), the ignition must be in ON/RUN or ACC/ACCESSORY and the regular brake pedal must be applied. ...