Cupholders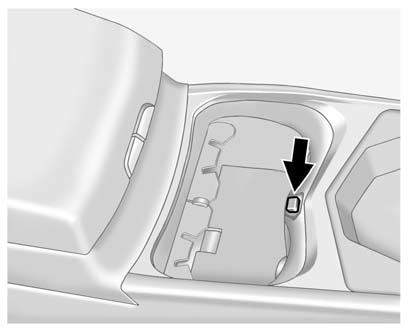 This vehicle has a cupholder equipped with a divider that can be adjusted to accommodate large containers or small containers.
For large containers, push the button to move aside the divider and make the cupholder deeper.
For small containers, push down on the top edge of the divider to lock it back in place and make the cupholder shorter.
See also:
GM Mobility Reimbursement Program (U.S. and Canada)
This program is available to qualified applicants for cost reimbursement of eligible aftermarket adaptive equipment required for the vehicle, such as hand controls or a wheelchair/ scooter lift ...
That Thing Got a Supercharger?
Yes, the CTS-V does indeed have a supercharged V-8, but you'd be hard-pressed to know it by listening to the engine. Step on the gas and the most noticeable sound is the burbling exhaust, which qu ...
StabiliTrak® System
The vehicle has a traction control system that limits wheel spin and the StabiliTrak system that assists with directional control of the vehicle in difficult driving conditions. Both systems turn ...