Install the Cargo Cover
1. Hold the cartridge so that the pull-out shade faces the rear of the vehicle.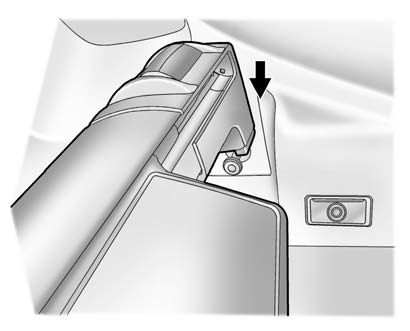 2. Align the cartridge over the pins on the trim panels of the vehicle.
3. Push down on the cartridge to snap it into place.
4. Unroll the shade toward the rear of the vehicle.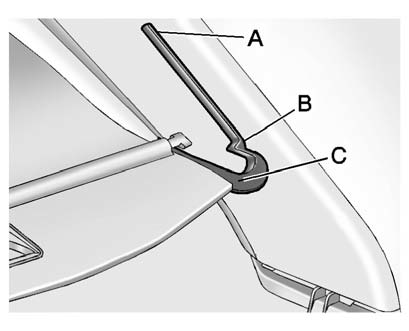 5. Insert the shade pins in the channels (C) on both sides.
6. Slide the shade to the lower (B) position, or the halfway open (A) position.
See also:
Compass
Your vehicle may have a compass in the Driver Information Center (DIC). Compass Zone The zone is set to zone eight upon leaving the factory. Your dealer will set the correct zone for your location ...
When to Change Engine Oil
This vehicle has a computer system that indicates when to change the engine oil and filter. This is based on a combination of factors which include engine revolutions, engine temperature, and miles ...
Weatherstrips
Apply silicone grease on weatherstrips to make them last longer, seal better, and not stick or squeak. See Recommended Fluids and Lubricants. ...