Rear Storage Area
WARNING
An improperly latched and closed cargo cover, or cargo cover left in the open position, could be thrown about the vehicle during a crash or sudden maneuver.
Someone could be injured.
Be sure to return the cover to the closed position and latch before driving. If the cover is removed, always store it outside of the vehicle. When it is replaced, always be sure that it is securely reattached.
To access the rear storage areas of the cargo management system, and the tire sealant and compressor kit:
1. Remove the cargo cover, if equipped.
2. Open the cargo management system cover.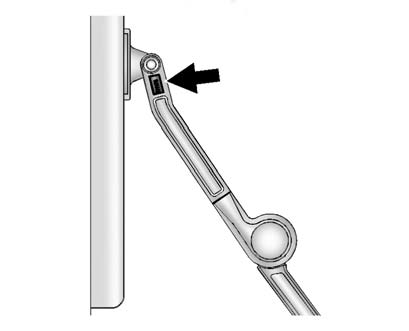 3. Release the prop rod from the inside cover by sliding the red clip down.
Unhook the prop rod from the pin on the inside cover. Store the unhooked prop rod by folding it into the cargo management compartment.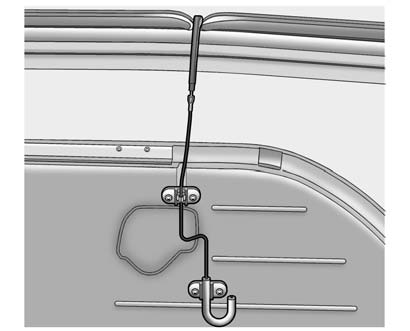 4. Store the cargo management system cover by hooking it onto the weatherstrip.
See also:
Airbag System Messages
SERVICE AIR BAG This message displays if there is a problem with the airbag system. Have your dealer inspect the system for problems. See Airbag Readiness Light and Airbag System&nbsp ...
Windshield Wiper/Washer
Sedan and Coupe Model Shown Wagon Model Shown The windshield wiper lever is on the right side of the steering column. Move the windshield wiper lever to select the wiper speed. (Mist): Si ...
Window Lockout
This feature prevents the rear passenger windows from operating, except from the driver position. Press to activate the rear window lockout, the LED in the switch illuminates. Press to deact ...