Rear Vision Camera Location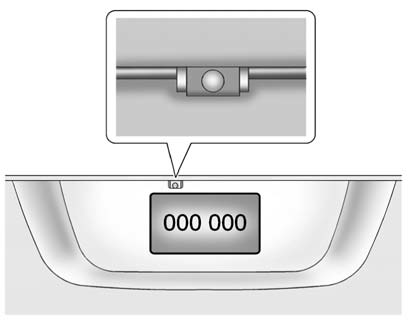 The camera is located above the license plate.
The area displayed by the camera is limited.
It does not display objects that are close to either corner or under the bumper and can vary depending on vehicle orientation or road conditions. The distance of the image that appears on the screen is different from the actual distance.
The following illustration shows the field of view that the camera provides.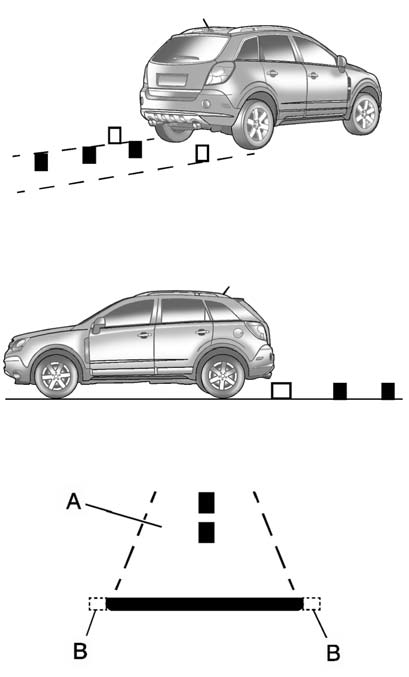 A. View displayed by the camera.
B. Corner of the rear bumper.
See also:
Charging System Light
This light comes on briefly when the ignition key is turned to START, but the engine is not running, as a check to show it is working. If it does not, have the vehicle serviced by your dealer. T ...
Washer Fluid Messages
WASHER FLUID LOW ADD FLUID This message displays when the vehicle is low on windshield washer fluid. Refill the windshield washer fluid reservoir as soon as possible. See Washer Fluid for ...
Care of Your CDs and DVDs
Sound quality can be reduced due to disc quality, recording method, quality of the music recorded, and how the disc has been handled. Handle discs carefully and store them in their original cases ...