Windows
WARNING!
Leaving children, helpless adults, or pets in a vehicle with the windows closed is dangerous.
They can be overcome by the extreme heat and suffer permanent injuries or even death from heat stroke. Never leave a child, a helpless adult, or a pet alone in a vehicle, especially with the windows closed in warm or hot weather.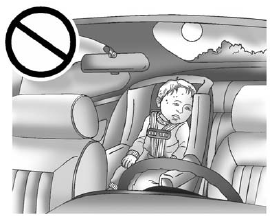 The vehicle aerodynamics are designed to improve fuel economy performance. This may result in a pulsing sound when a window is partially open. To reduce the sound, open another window or the sunroof (if equipped).
See also:
Removal and Installation of the Sealant Canister
To remove the sealant canister: 1. Unwrap the sealant hose. 2. Press the canister release button. 3. Pull up and remove the canister. 4. Replace with a new canister which is available from your ...
Three-Way Calling
Three-Way Calling must be supported on the cell phone and enabled by the wireless service carrier to work. 1. While on a call press . 2. Say "Three-way call." 3. Use the dial or call command ...
CD/DVD Player
The player can be used for CD, MP3, and as a DVD video player. Read this section for more information about DVD video. When playing an audio CD the rear seat operator can power on the RSE video scr ...