Where Are the Airbags?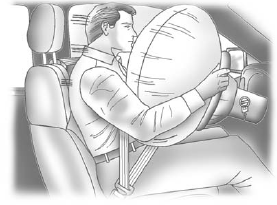 The driver's frontal airbag is in the center of the steering wheel.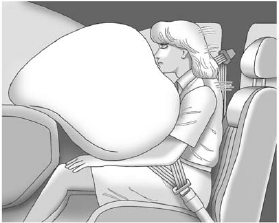 The front outboard passenger frontal airbag is in the passenger side instrument panel.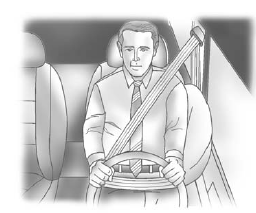 Driver Side Shown, Passenger Side Similar
The driver and front outboard passenger seat-mounted side impact airbags are in the side of the seatbacks closest to the door.

Driver Side Shown, Passenger Side Similar
The roof-rail airbags for the driver, front outboard passenger, and second row outboard passengers are in the ceiling above the side windows.
WARNING!
If something is between an occupant and an airbag, the airbag might not inflate properly or it might force the object into that person causing severe injury or even death. The path of an inflating airbag must be kept clear. Do not put anything between an occupant and an airbag, and do not attach or put anything on the steering wheel hub or on or near any other airbag covering.
Do not use seat accessories that block the inflation path of a seat-mounted side impact airbag.
Never secure anything to the roof of a vehicle with roof-rail airbags by routing a rope or tie–down through any door or window opening. If you do, the path of an inflating roof-rail airbag will be blocked.
See also:
Control of a Vehicle
Braking, steering, and accelerating are important factors in helping to control a vehicle while driving. ...
Backing Up
Hold the bottom of the steering wheel with one hand. Then, to move the trailer to the left, move that hand to the left. To move the trailer to the right, move your hand to the right. Always back u ...
Reverse Tilt Mirror
This allows you to turn the reverse tilt mirror feature on or off. When on, both the driver and passenger mirrors will tilt downward when vehicle is shifted to R (Reverse) to improve visibility of t ...